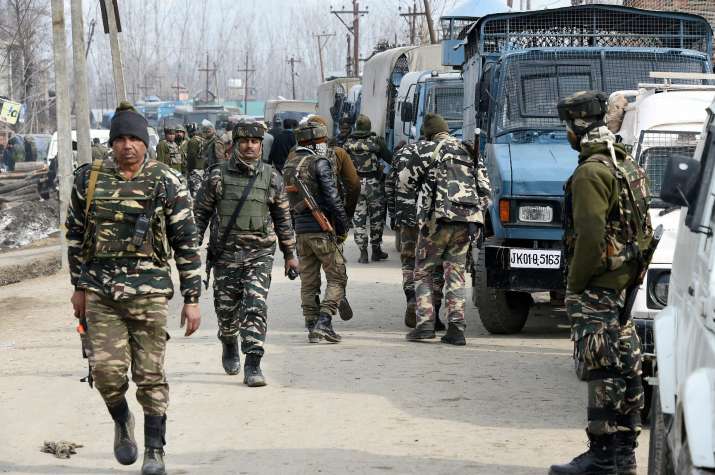 In two separate encounters in Kashmir today, four army men, including a Major, and an equal number of militants were killed while 8 other security personnel and a civilian were injured, officials said. 
In an encounter in Kralgund area of north Kashmir's Kupwara district this evening, security forces gunned down three militants hiding in a residential house, a police official said. 
An army officer Maj. S. Dhaiya succumbed to injuries he sustained during an encounter in north Kashmir's Kupwara district succumbed, defence spokesman Col. Rajesh Kalia said, adding that three militants were also gunned down.
The post-gunfight combing operation led to recovery of three weapons, Kalia said.
Earlier in the day, three soldiers and a militant were killed and eight others injured in a gunfight between the security forces and militants in Parray Mohalla of Hajin area of Bandipora district this morning. 
Eight people, including seven security men and a civilian, were injured during the gunfight 
The gunbattle erupted after security forces cordoned off the area following information about presence of militants there, the police official said. 
As the security forces were closing in, they came under fire from the hiding militants, the official said, adding 10 security personnel, including an officer, were injured in this. 
Of them, three personnel succumbed to their injuries later, the official said. 
One militant, whose identity has not been ascertained yet, was also killed in the operation, he added. 
In less than 48 hours, 16 people, including six soldiers and two civilians, have been killed.
The two encounters took place two days after four militants and two soldiers were killed in a gunbattle in south Kashmir's Kulgam district on February 12. Two civilians were also killed in that encounter. 
(With agencies)