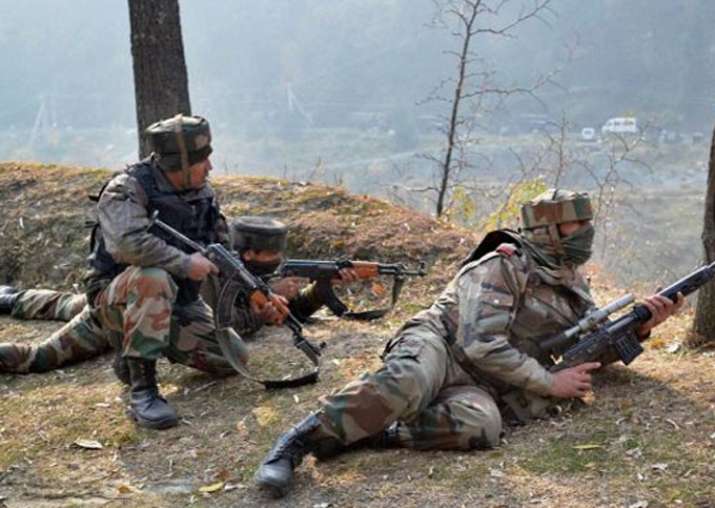 Two soldiers were martyred and three militants were killed in a gunfight in Jammu and Kashmir's Shopian district on Sunday. The three militants, who are yet to be identified, were holed up in a house in Awneera village, police said.
"The encounter has ended, but searches are continuing in the area," a police official said, adding that two other militants had escaped.
Three soldiers were also injured in the gunfight. They were shifted to an Army base hospital in Srinagar's Badami Bagh area.
Acting on specific information, the security forces surrounded the village on Saturday evening upon which they were fired at by the militants that resulted in the gunfight, a police spokesman said.
According to local media reports, the youths clashed with the security forces to break the cordon around the village.
Seven civilians sustained pellet injuries.
(With IANS inputs)