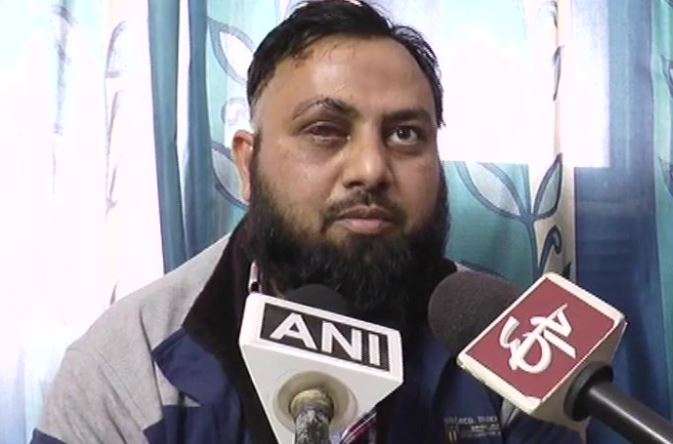 'I have forgiven everyone', these are the powerful words of a victim of rampant communal violence which erupted in Uttar Pradesh's Kasganj after death of a youth during a Republic Day Tiranga Yatra. 
Akram Siddiqui, who lost his right eye after being thrashed allegedly by rioters in Kasganj on Friday, says not only he forgives everyone who beat him, he is also thankful to 'Hindu brothers' who saved him.
He was reportedly singled out for his long beard and thrashed mercilessly by a mob with stones, sticks and bricks. 
"I was passing through Kasganj towards Aligarh to meet my wife who was expecting, but suddenly 100-150 people attacked me. Some people from the crowd were angels who managed to save me from others and let me go. I have forgiven everyone," Akram told ANI today. 
He was profusely bleeding and cried for help. The few members of the group that attacked him came to his rescue and left him without further harming him, another news agency UNI reported.
Akram told media that he is very thankful to those Hindu brothers who saved him. He further told that, hadn't those Hindu brothers helped him, he wouldn't have seen his newborn baby girl, he said. 
He appealed to all the people of India that Hindus and Muslims should live together as brothers and do not get carried away by the petty political and communal statements which are raised for the political advantage of few vested interest parties.
Akram and his family have refused to file an FIR against his attackers. "We are just happy enough that Akram and his family are alive even though Akram lost his right eye," his family members staying in Shahajahanpur said on Tuesday.
"Akram is just glad to have his family with him and to see his newborn daughter," his family member said.