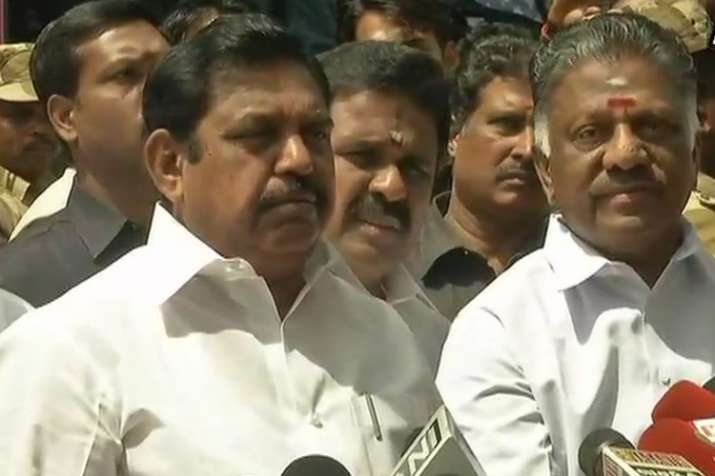 DMK patriarch M Karunanidhi is better now and is recovering well, Tamil Nadu Chief Minister E Palaniswami told reporters outside the Chennai hospital where the 94-year-old politician was admitted on Saturday midnight after his blood pressure dipped.  
"I have just met him in Kauvery hospital, he is better and is recovering well," Palaniswami said even as thousands of supporters of the DMK chief continue to throng outside the hospital. 
People were seen crying, praying for the well-being of Karunanidhi. Despite repeated appeals, the supporters have refused to budge from the site. Police even had to launch lathicharge as the crowd swelled late Sunday night.
"There was a transient setcback in the clinical condition of DMK president M Karunanidhi. With active medical support his vital signs are normalising. He continues to be closely monitored and treated by the panel of expert doctors," a medical bulletin issued by Kauvery Hospital said on Sunday night.
For the past two years, the DMK president has not been making any public appearance owing to his ill health, but he still holds the top post in the Dravidian party.
A few days ago, he underwent a procedure to change his tracheostomy tube to help him in breathing at the same hospital he is currently admitted
Karunanidhi, who is addressed as 'Kalaignar' (artiste) by his supporters, followers and some politicians, entered his 50th year as party chief last week.