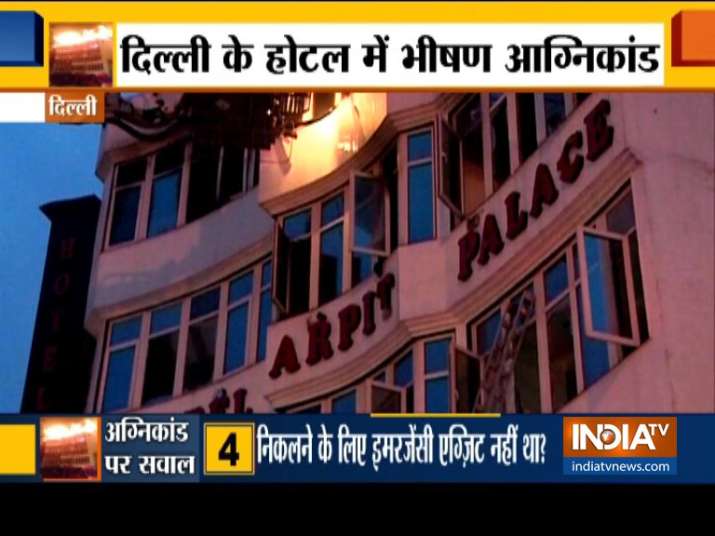 At least 17 people were killed after a massive fire broke out at a hotel in central Delhi's Karol Bagh area early Tuesday.
The fire broke out at 4.35 am at Arpit Palace Hotel located on Gurudwara Road in Karol Bagh. 
26 fire tenders have rushed to the spot, according to Delhi Fire Service.
The injured have been rushed to three nearby  hospitals including the Ram Manohar Lohia Hospital (RML).
The Delhi govt has ordered magisterial probe into Karol Bagh fire incident, according to Satyendar Jain
Thirteen bodies are at the RML Hospital, a senior doctor said. The dead includes a child.
A video of the incident showed two people jumping from the fourth floor of the burning building 
According to eyewitnesses, most deaths were caused due to suffocation. 
They said wooden panelling in the corridors of the hotel contributed to the quick spread of the fire.
A fire department official said some fire extinguishers were found used suggesting people trapped inside tried to douse the fire in a bid to escape.
Cooling process is underway and the cause of the fire is yet to be ascertained, he added.
(With PTI inputs)