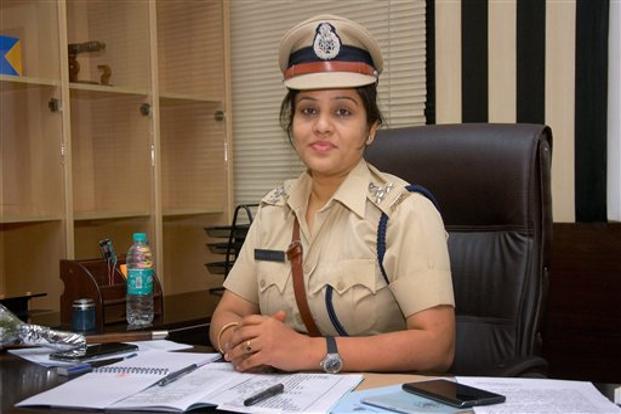 Former Karnataka Deputy Inspector General of Prisons, Roopa D Moudgil, who blew the whistle on the alleged preferential treatment AIADMK leader VK Sasikala was receiving in the Bengaluru Central Prison by paying a bribe, has been sued by her former boss for a whopping Rs 20 crore.
Senior Indian Police Service (IPS) officer HN Sathyanarayana Rao, now retired, has slapped a Rs 20-crore defamation case against her for alleging his complicity in the matter and defaming him.
Rao moved the civil court in Bengaluru on Monday and has included an English newspaper and a regional language news channel in his suit against the allegations made against him by Moudgil.
The matter has been posted for hearing on December 12 and the court has issued a notice to Roopa.
In a report Roopa had submitted as DIG, Prisons, she alleged that Sasikala paid Rs 2 crore in bribe to senior police officials, including Rao, to get privileged treatment inside the prison where she is serving a sentence in a case of disproportionate assets.
In her report that sparked a nationwide outrage, Roopa alleged that Sasikala was enjoying facilities that were accorded to no other prisoner, including a private kitchen.
As controversy mounted, Roopa was transferred to a relatively less relevant post of Inspector General and Commissioner for traffic and road safety in Bengaluru.
Rao had earlier slapped a legal notice on Roopa for levelling allegations against him in her report and had threatened to sue her if she did not issue a public apology.
The defamation suit filed against her is in pursuance of the legal notice. Roopa has not issued any apology for her report and the allegations therein.