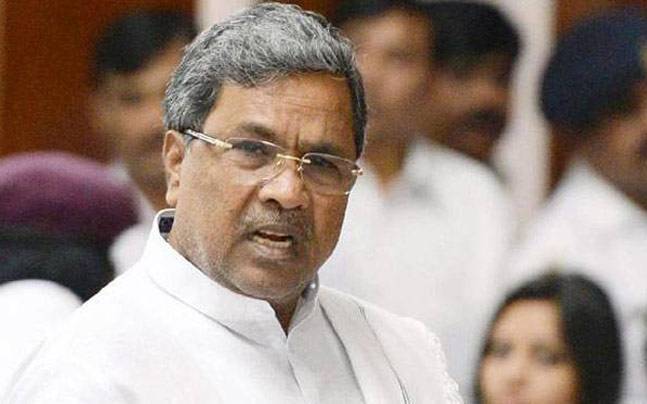 In a significant decision that may change political alignments in Karnataka ahead of the crucial Assembly elections, the Siddaramaiah government today decided to write to the central government for granting "religious minority" status to the politically powerful Lingayat community in the state.
The state cabinet led by Siddaramaiah took the decision after the Nagamohan Das committee  submitted its report recommending the grant of religious minority status to the sect.
"Based on the recommendations of Karnataka State Minorities Commission, the state cabinet has unanimously decided to grant status of religious minority to Lingayats and Veerashaiva Lingayats (believers of 12th century social reformer Basava's ideologies)," state Law Minister T.B. Jayachandra told media persons after the cabinet meeting.
Since Veerashaiva Lingayat seers had opposed any move to grant minority status to Lingayats only, the Siddaramaiah government has recommended minority status to Veerashaivas as well.
Lingayats, who worship Shiva as the universal god, and Veerashaiva Lingayats, together constitute the largest community (17 per cent) in the southern state, and their votes could influence the outcome of the upcoming state assembly polls in April-May.
The state cabinet, chaired by Chief Minister Siddaramaiah, has decided to forward the Commission's recommendations to the Central government for approval and notification under the National Commission for Minorities Act, the Minister said.
"The minority status has been granted on the Commission's view that a proper recognition is to be given to the Lingayats and Veerashaiva Lingayats, on condition that the recognition would not affect the rights of other minorities in the state," Jayachandra said.