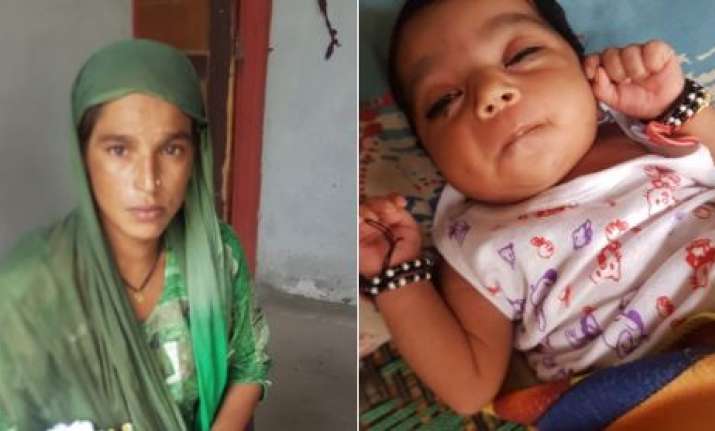 The first beneficiary of Prime Minister Narendra Modi's ambitious Ayushman Bharat Yojana is a newborn baby. Born two days after the inauguration of the multi-crore social welfare scheme during the Independence Day celebrations, Karishma has become a celebrity by birth. 
On August 15, PM Modi rolled out the Pradhan Mantri Jan Arogya Yojana, under Ayushman Bharat scheme from Red Fort and two days later on August 17, a daily wage labourer's wife, Mausami, gave birth to a daughter at the Kalpana Chawla Hospital in Haryana's Karnal district. Mausami and her husband Amit Kumar have christened their baby Karishma. 
The fact that Karishma was the first beneficiary of the ambitious scheme was shared by National Health Agency. "First claim raised under #AyushmanBharat. A baby girl is born through caesarean section at Kalpana Chawla Hospital in Haryana. Claim of RS 9000 paid to the hospital by Ayushman Bharat- Haryana. @AyushmanNHA welcomes the young angel! @cmohry," National Health Agency tweeted on Saturday, September 1. 
"Heartening to see the first claim raised and paid under the Ayushman Bharat scheme, for the cesarean delivery of baby girl in Haryana," Chief Minister Manohar Lal Khattar said in a tweet on the same day. 
What is Ayushman Bharat?
Ayushman Bharat, also refered to as 'Modicare', is the national healthcare policy launched by the Government of India in February this year. The ambitious healthcare policy promises to cover over 10 crore poor and vulnerable families (approximately 50 crore beneficiaries) providing coverage up to Rs 5 lakh per family per year for secondary and tertiary care hospitalisation. 
The beneficiaries are enrolled in the scheme based on their identification documents when they approach a health care facility. In this case, Karishma's father and her entire family were enrolled as beneficiaries when her mother was admitted for the delivery. And upon birth, the 'young angle' became an automatic beneficiary and first claimant under the scheme. 
Also read | Two days after its launch, Ayushman Bharat welcomes its first child in Haryana's Karnal