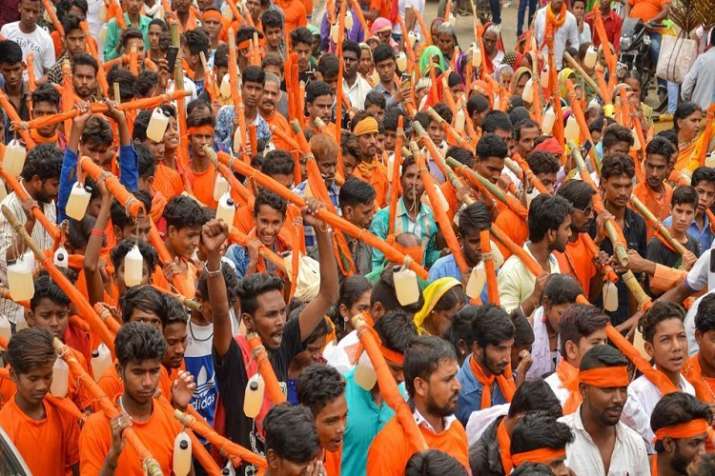 At least 11 people were injured in clash between two groups at a village in Greater Noida on Monday, over the conduct of Kanwar pilgrimage, police said. The incident was reported from Panchayatan village when two groups from the same community indulged into acts of violence, the police added.  
"The two groups had together carried out the Kanwar last year but this year there was some conflict between them over donation collections in the village and the bhandara (community feast)," Superintendent of Police, Noida Rural, Aashish Shrivastava said.
One of the groups held a prayer at a village temple and decided to take out their own Kanwar Yatra. A heated argument took place after the members of the other side arrived.
"Soon both sides engaged in stick fights and brickbats, resulting in injuries to members of both parties," he said.
The injured were taken to a hospital for treatment, he added.
The police are in process of filing complaints based on statements from both parties, the SP said.
Six people from one group, while five from the other side were injured in the clash, confirmed Greater Noida Police Station House Officer Dharmendra Sharma.
Some senior officials visited the spot and the security was stepped up in Panchayatan as a precautionary measure, said the SHO, who was present in the village Monday night.