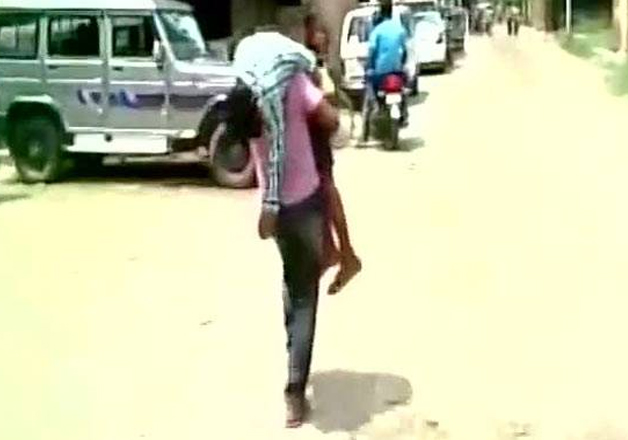 In a tragic incident reported from Kanpur, a 12-year-old boy died on his father's shoulder after a government-run hospital allegedly denied admitting him, a charge which the hospital authorities have refuted.
On August 28, Sunil Kumar brought his son Anshu, who was suffering from fever, to the emergency ward of Hallet hospital of JSVM Medical College.
But doctors asked him to go to the paediatrics department which he did while carrying his son on his shoulder because he was allegedly denied a stretcher. When he reached the concerned department, doctors declared him already brought dead.
When the hospital authorities were asked why they didn't admit Anshu in the emergency ward, they said that since he was 12, they referred him to the paediatrics department.
"We admitted him. We found that there was no heart rate, no pulse, and the pupils are fixated and dilated. We could tell from his condition that he died two to three hours before being brought in," Dr RC Gupta, the Chief Medical Officer of the hospital, said.
Meanwhile, the Medical College Principal has formed a three-member committee to probe the matter and asked them to submit a report within three days.
Kanpur District Magistrate Kaushal Raj Sharma has also ordered an inquiry into the matter and has formed a two-member committee comprising Additional City Magistrate and Additional Chief Medical Officer.
The latest tragedy highlights the poor state of health care in the country's most populous state.