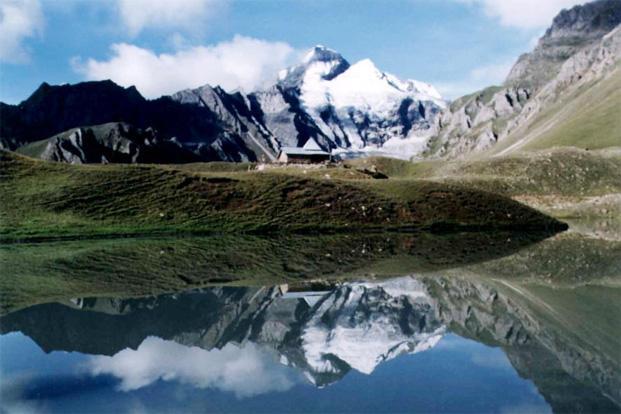 Terming Kailash Manasarovar yatra an important part of people-to-people and cultural exchanges, China on Wednesday said that it is willing to discuss the possibility of alternative arrangements for Indian pilgrims who had planned the visit via Nathu La Pass which was closed following border stand-off in Sikkim sector.
In a statement, Chinese Embassy in New Delhi alleged that Beijing was forced to halt the entry of Indian pilgrims to Kailash Mansarovar through the Nathu La pass after Indian troops "crossed into Chinese territory".
"China consistently respects the Indian people's religious sentiments and attaches importance to Indian Yatra to Kailash and Mansarovar in Xizang. Up to now, the official yatra through Lipuleku Pass and non-official yatra through Lhasa and Purang are still on the rails," Chinese Embassy spokesperson Xie Liyan said in the statement. 
"We are willing to discuss the possibility of alternative arrangements through other routes for Indian official yatris who had planned to visit Kailash and Mansarovar via Nathu La Pass," he added.
The statement said that since the 1980s, in accordance with arrangements agreed between the two countries, China has "made great efforts to improve accommodation and logistical facilities and related plans for ensuring safe and smooth Indian yatras".
China announced the opening of a new yatra route for Indian yatris via Nathu La Pass in 2014 when Chinese President Xi Jinping visited India, and the route was opened in 2015.
According to statistics of Xizang authority, the Chinese side received about 1,000 official yatris and more than 10,000 non-official yatris every year. The Indian government and people from all walks of life have expressed appreciation and gratitude to the efforts by China, it said.
"The two sides agreed that a total of 350 yatris in seven batches would take part in yatras to Xizang through Nathu La Pass this year. The first batch would have entered Xizang on June 20, with visas already issued by Chinese embassy and preparation ready in Xizang.
"However, days before the departure of the yatris, the Indian border troops crossed into Chinese territory and obstructed the Chinese border troops' normal activities in Doklam.
"To ensure the safe and smooth visit of Indian yatris, China has to halt their entry into Xizang through Nathu La Pass. The Chinese side had notified the Indian side through diplomatic channel," said the statement.
Bilateral relations have soured over the stand-off between the armies of the two sides in Doklam area, known as Donglong in China, in the Sikkim sector.
(With IANS inputs)