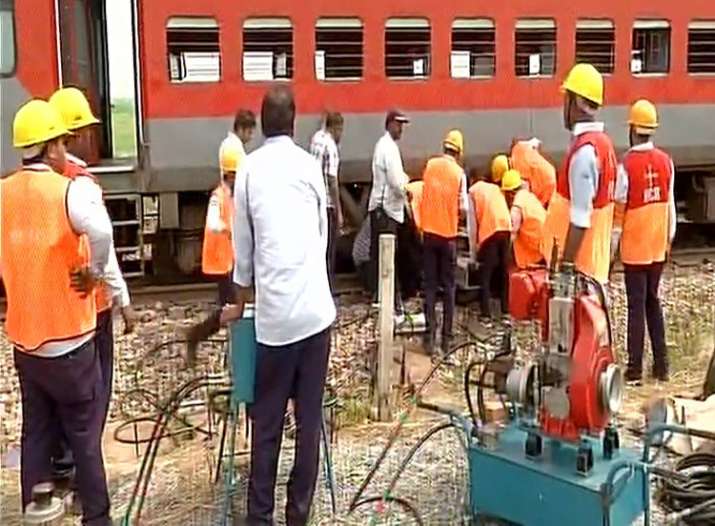 Several trains have been cancelled or diverted in the aftermath of the derailment of the Delhi-bound Kaifiyat Express in UP's Auraiya district early today, according to the North Central Railway (NCR). 
NCR spokesman Amit Malaviya said, "A medical relief train was rushed to the site of the mishap from Tundla, while a MEMU rake was sent from Shikohabad to evacuate the passengers onboard the Kaifiyat express". 
All passengers were evacuated and the stranded passengers left the site by 8.50 am. 
Read more on Kaifiyat Express derailment: Over 70 injured in another train accident in UP; rail traffic affected
"A number of trains have been cancelled following derailment of Kaifiyat Express. These include the Kanpur-New Delhi Shatabdi Express, the Lucknow-Agra Cantt intercity express, the Lucknow-New Delhi Gomti Express and all passenger trains running on the Kanpur-Tundla section", NCR Chief PRO G K Bansal said. 
"New Delhi-bound Rajdhani trains originating from Howrah, Rajendra Nagar (Patna) and Bhubaneswar, besides the Garibrath from Ranchi, have been run via Lucknow-Moradabad", he added. 
7/Due to Derailment of Kaifiat Express B/W Pata -Uchhhalda following Diversion/Cancellation pic.twitter.com/gMBa8RwNAe

— Ministry of Railways (@RailMinIndia) August 23, 2017
In addition, more than 40 trains scheduled to run through the Kanpur-Tundla route have been diverted, he said.