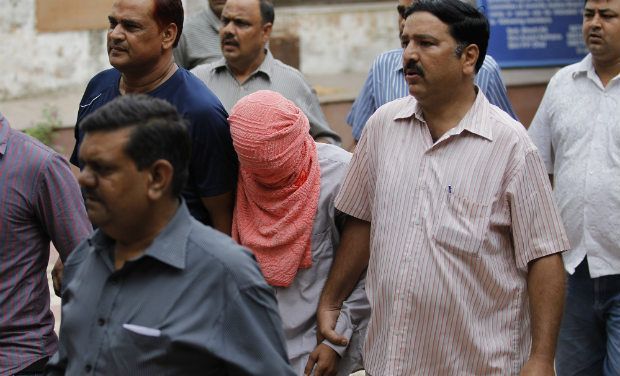 The 'juvenile' who was convicted in the Nirbhaya gang rape case has now settled in southern part of India and he may not be aware of the Supreme Court order that upheld the death sentence to four other accused in this case.
According to a report in Hindustan Times, the 'juvenile' , who has now turned 23,  is working as a cook at a prominent restaurant in South India.
An official of the NGO which rehabilitated the juvenile convict told HT that his employer is not aware of his past and even he has moved on in life.
"He was always worried about getting lynched and that is why he was sent to the southern part of the country. Now, the verdict has come, focus will again move to him but he is at a place where he might not even see the national news channels. His employer is not aware of his past and even he has left it behind," the  NGO official told HT.
Refusing to reveal any details of the 'juvenile', the official told HT that he was employed at a dhaba in south India a year after he was released.
"After his release on December 20, 2015, he was kept with an NGO for a few days. Later, the NGO rehabilitated him to the southern part of the country. He is currently employed as cook at a restaurant," he added. 
The Supreme Court on Friday unanimously upheld the order of the Delhi High Court awarding death penalty to the four convicts in the horrific Nirbhaya gangrape case. 
"Taking the serious injuries, the severe nature of offence committed by the convicts, we are upholding the sentence," Justice Dipak Misra said while delivering the order.
Justice Misra added that the dying declaration of Nirbhaya was reliable as it had been corroborated by medical and other evidences. 
NIrbhaya, the 23-year-old paramedic student,  was brutally assaulted and raped by six persons in a moving bus in south Delhi and thrown out of the vehicle with her male friend on the night of December 16, 2012. 
She had died in a Singapore hospital on December 29 that year.