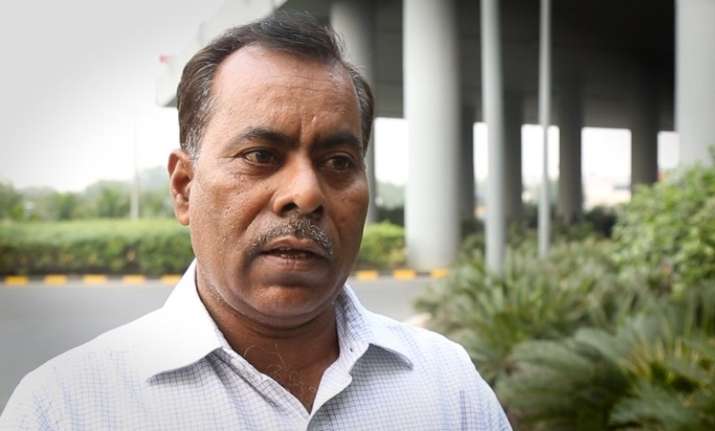 Expressing a sense of relief and satisfaction over the Supreme Court upholding the death sentence of four convicts in Nirbhaya gangrape case, the mother of the victim said that justice was done not only to her family but the entire nation.
"Though we have lost our daughter, we are satisfied that the court has awarded death sentence to her perpetrators," Nirbhaya's mother Asha Devi said after the Supreme Court delivered its verdict.
"The court has meted out justice not only to us, but to the entire nation which came out in support of our daughter. We are overwhelmed," Nirbhaya's father Badri Singh said.
Singh who did not have sound sleep since the gruesome rape of his daughter said that he can now sleep peacefully.
"I will sleep peacefully tonight," he added.
Nirbhaya's father, however,  wondered about the fate of other rape victims whose cases are pending in courts. 
"What about justice to those whose cases are pending in courts?" he asked.
Nirbhaya's mother said that what happened to her daughter was was a challenge to every section of the society and that this verdict has lessons for the perverts. 
"This incident was a challenge to the government, state and police. It was shameful and it was a blot. But this verdict has a lesson for the perverts." She said.
Thanking all those who supported the family of Nirbhaya in seeking justice, Asha Devi added that despite many ups and downs, she was confident that justice will be done in this case. 
"We thank all who supported us in the difficult times. "Many ups and downs came, I made them my strength. I was confident that justice will be done," she said.
The Supreme Court on Friday unanimously upheld the order of the Delhi High Court awarding death penalty to the four convicts in the horrific Nirbhaya gangrape case. 
"Taking the serious injuries, the severe nature of offence committed by the convicts, we are upholding the sentence," Justice Dipak Misra said while delivering the order.
Justice Misra added that the dying declaration of Nirbhaya was reliable as it had been corroborated by medical and other evidences. 
NIrbhaya, the 23-year-old paramedic student,  was brutally assaulted and raped by six persons in a moving bus in south Delhi and thrown out of the vehicle with her male friend on the night of December 16, 2012. 
She had died in a Singapore hospital on December 29 that year.