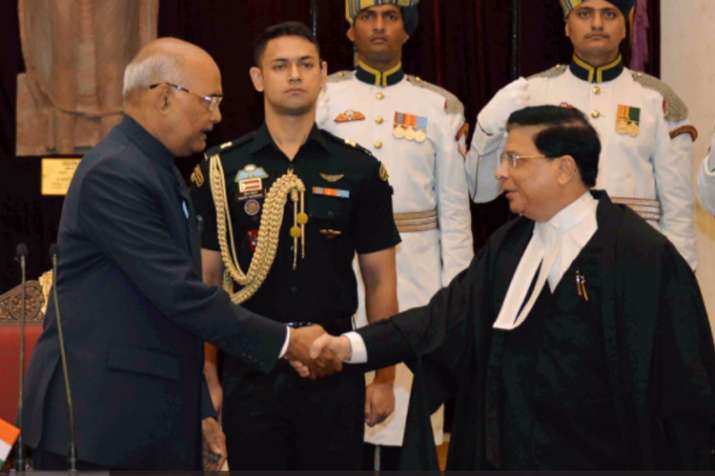 Justice Dipak Misra was sworn in as the 45th Chief Justice of India (CJI) on Monday. Justice Misra was administered the oath of office by President Ram Nath Kovind. 
He was succeeded by Chief Justice Jagdish Singh Khehar who demitted office earlier on Monday. Chief Justice Misra will preside over the top court for 13 months and six days, and will retire on October 2, 2018. 
63-year-old Justice Misra is the senior-most judge of the apex court after Justice Khehar, and will be the third person from Odisha to be appointed the CJI, after Justices Ranganath Misra and G B Pattanaik. 
Considered one of the most eloquent judges in the Supreme Court, Justice Misra has given several key verdicts, which include sending Mumbai blasts convict Yakub Memon and four men who raped and killed a physiotherapy intern to the gallows.
He also headed the bench that rejected Mumbai serial blasts verdict Yakub Memon's plea for stay on his execution and that which upheld the death sentence awarded to Nirbhaya's killers.
Hearing the sensational December 16, 2012, Nirbhaya gangrape and murder case, he had stated, "The brutal, barbaric and diabolic nature of the crime could create a tsunami of shock to destroy a civilised society".
Justice Misra also headed the Supreme Court bench which upheld the constitutional validity of the 156-year-old penal laws of defamation, holding that the "reputation of one cannot be allowed to be crucified at the altar of the other's right of free speech".