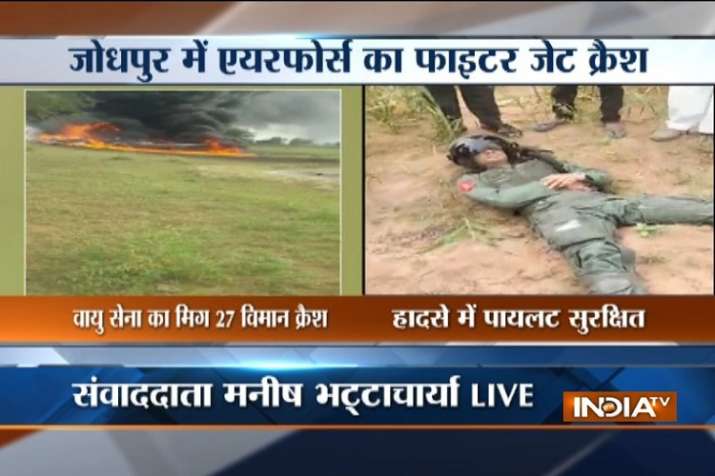 An Indian Air Force (IAF) MiG 27 aircraft burst into flames after it crash landed in Jodhpur's Banad area on Tuesday morning. The pilot of the plane had ejected safely. The jet had taken off from the Jodhpur air base for a routine sortie when it crashed.
Fire brigade and local police arrived at the spot shortly after the plane crash at about 9:02 am. 
The aircraft turned into a huge ball of fire as soon as it landed into an open field. A large number of villagers gathered at the crash site who were later moved away from the burning remains of the fighter jet.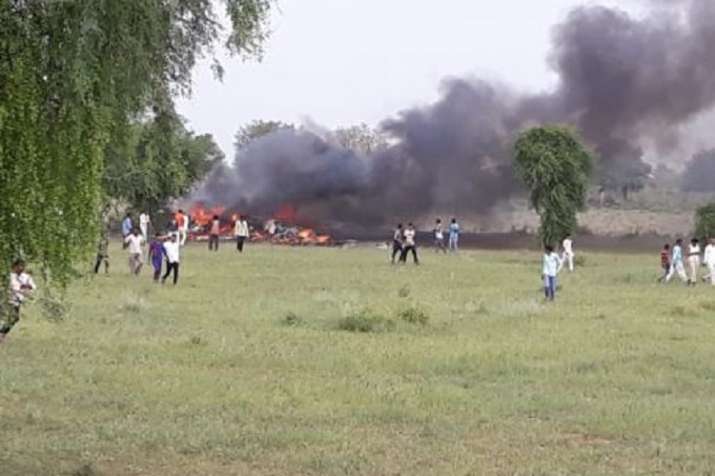 A Court of Inquiry has been ordered into the crash.
"A MiG 27 aircraft airborne from Jodhpur crashed during a routine mission today morning. Pilot ejected safely. A Court of Inquiry will investigate the cause of the accident," defence spokesperson Colonel Sombit Ghosh said. 
WATCH: MiG 27 crashes in Jodhpur