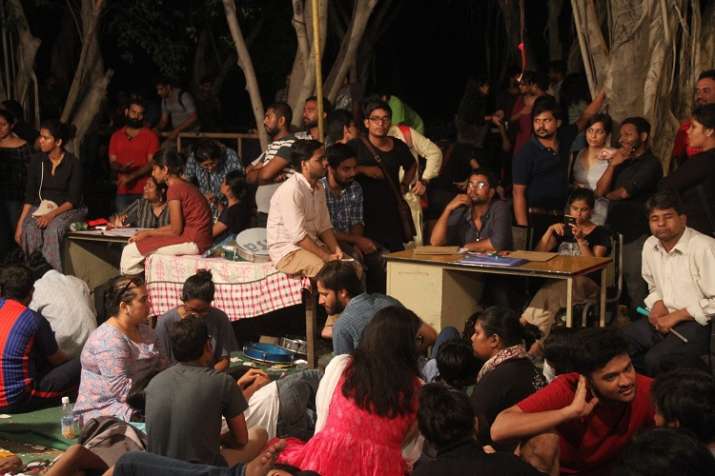 The United Left alliance comprising the All India Students' Association (AISA), Democratic Students' Federation (DSF), Students' Federation of India (SFI) and the All India Students' Federation (AISF) won all four central panel posts in the Jawaharlal Nehru Student Union (JNUSU) elections. Left presidential candidate N Sai Balaji won by garnering 2,167 votes with a margin of 1,185 votes.
Sarika Choudhary bagged 2,692 votes and was elected the vice president. Aejaj Ahmed polled 2,423 votes and won the post of general secretary. Amutha Jayadeep was elected the joint secretary with 2,047 votes. 
The counting of votes resumed earlier in the day after being suspended for for nearly 14 hours on Saturday by election authorities citing 'forcible entry' and 'attempts to snatch away ballot boxes' at the counting venue after ABVP staged protests claiming that it was not informed about the process.
The counting, which was suspended at 4 am, resumed at 6.30 pm after two teachers from the Grievance Redressal Cell were appointed as observers for the exercise, officials said.
The voter turnout in the keenly contested JNUSU election on Friday was 67.8 per cent, believed to be the highest in six years. Over 5,000 students cast their votes.
Besides the Left bloc, there are candidates of the ABVP, the NSUI (National Students' Union of India) and BAPSA.