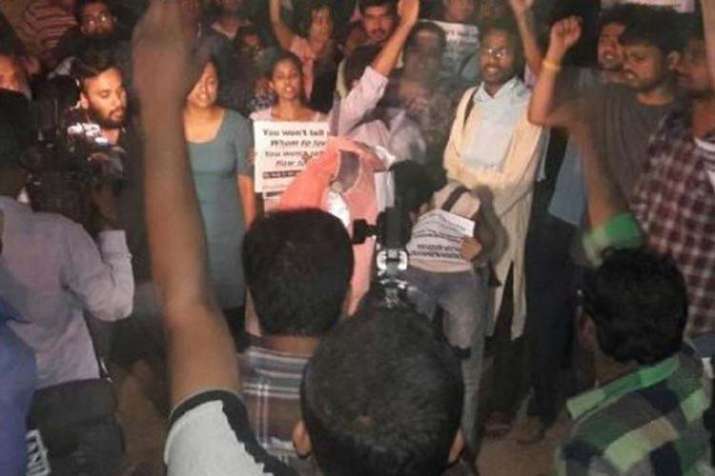 A scuffle broke out between the members of the Akhil Bharatiya Vidhyarthi Parishad (ABVP) and the Left-wing at the Jawaharlal Nehru University (JNU), during the screening of a film based on the theme of 'love jihad'.
Members of the Jawaharal Nehru Students Union and the Gender Sensitisation Committee Against Sexual Harassment disrupted the screening alleging a hate campaign was being propagated in the guise of the screening of the movie. The student groups also alleged that the movie spread 'communal venom and bigotry'.
Minor scuffles between the protesters were also reported. A few students have been injured and a security guard has been hospitalised.The Delhi Police said that it has received complaints from both the sides and is looking into the incident."Those who have suffered injuries will be sent for medical examination following which appropriate action will be initiated by us", a senior police official said.
The screening of the film titled 'In the Name of Love-Melancholy of God's Own Country' was organised by the Global Indian Foundation and the Vivekanand Vichar Manch of the JNU.
According to the organisers, the film, directed by Sudipto Sen, focussed on the much controversial issue of 'love jihad' and religious conversion of girls in Kerala.
Watch the full video here: