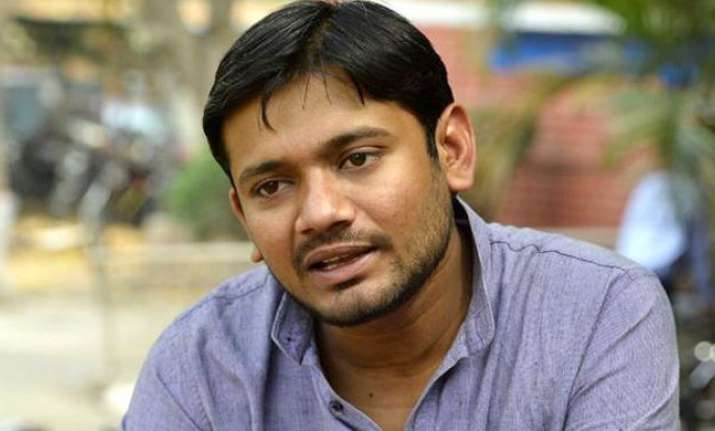 New Delhi: Giving a stern warning to the Jawaharlal Nehru University students' union president, a high-level committee of the varsity has issued a show-cause notice to Kanhaiya Kumar seeking his explanation on his alleged role in the controversial February 9 event in the JNU campus.
In the issued notice, Kanhaiya has been declared guilty under the Clause 3, Category II of rules, discipline and proper conduct of students of JNU.
It has further demanded clarification from Kanhaiya, failing which the panel will take proceed ahead in the matter.
Kanhaiya, on the other hand, has denied receiving any such warning from JNU.
Here is a copy of the show-cause notice issued to Kanhaiya Kumar by JNU authorities: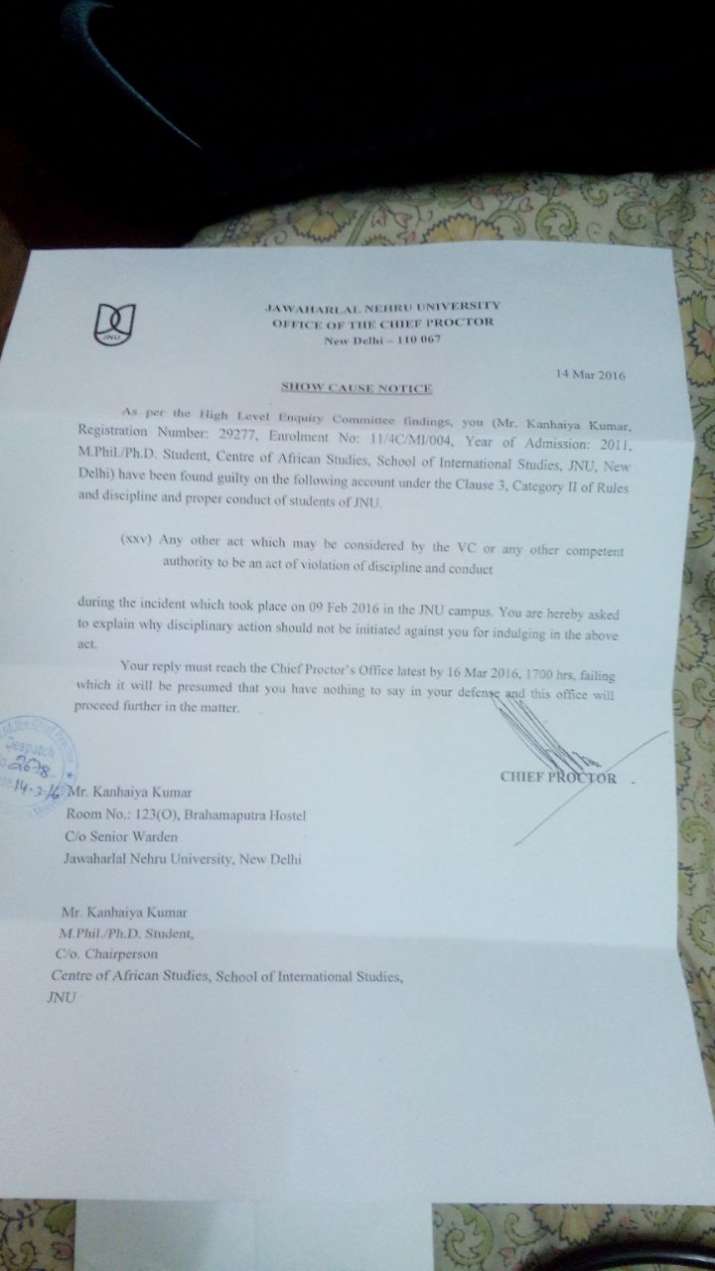 "I did receive a show-cause notice but there was nothing about rustication in it," he said while talking to reporters before the start of his 'democracy march' in central Delhi demanding the release of his fellow students Umar Khalid and Anirban Bhattacharya. A Delhi court today extended their judicial custody by 14 more days in a case of sedition.
On February 9, a cultural event was organised at the JNU to commemorate the hanging of parliament attack convict Afzal Guru. During the event, anti-India slogans were allegedly raised, following which Kanhaiya was arrested on February 12. He was released on an interim bail for six months by the Delhi High Court.
Two other sedition accused university students – Umar Khalid and Anirban – are under judicial custody and have been sent to Tihar jail.