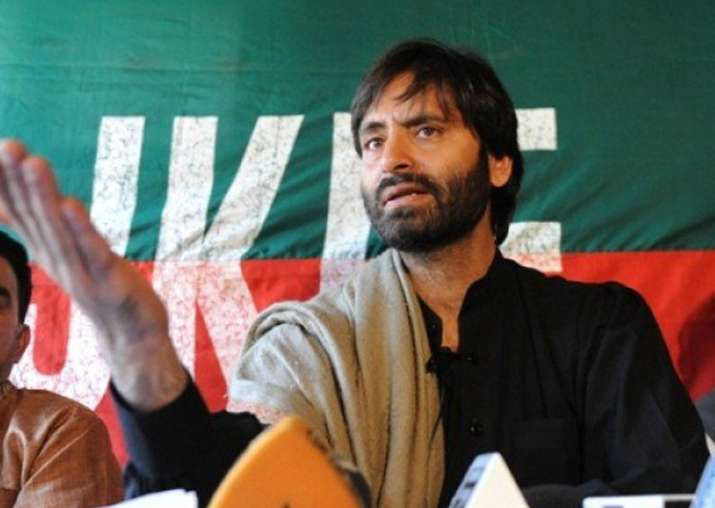 The Jammu and Kashmir Police today detained JKLF chairman Mohammad Yasin Malik from his residence in Maisuma near Lal Chowk in the heart of the city. 
A police official informed that the JKLF chief has been taken into preventive custody ahead of Eid-ul-Fitr, and has been shifted to Central Jail here.
"A police party raided the Maisuma residence of Malik and detained him," a spokesman of the state police said. 
Malik along with other Hurriyat leaders Syed Ali Geelani and Mirwaiz Umer Farooq has been spearheading the separatist resistance in the Kashmir for over one year. Earlier on June 13, Malik was arrested in order to prevent him from taking part in a meeting called by separatists in the Valley. Mirwaiz Umer and his secretary Shahid-ul-Islam were also under house arrest to restrain them from attending the same meeting.
Malik had on Friday given a slip to police and reached Charar-e-Sharif where he addressed a big congregation.