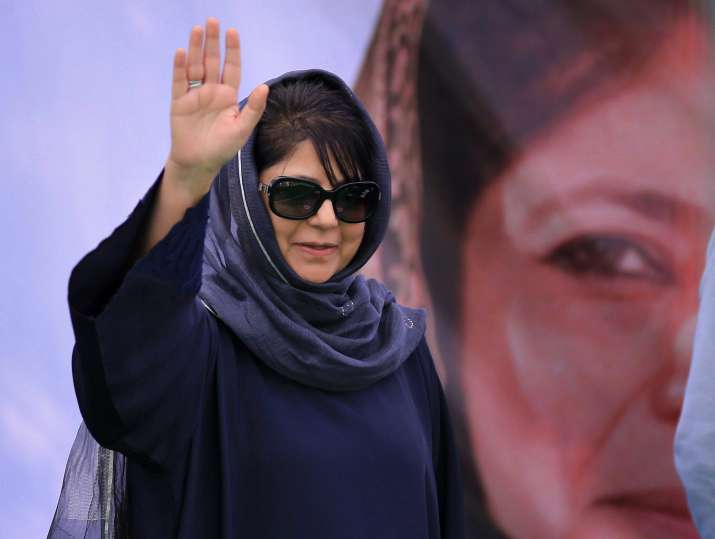 Jammu and Kashmir Chief Minister Mehbooba Mufti on Sunday appealed youths to work for maintaining peace and communal harmony in the state, thus allowing the government to fulfil its developmental promise.
"We appeal the youth to work for maintaining peace and communal harmony in the state, as a consequence of which the developmental promise of the present government will be fulfilled," she said addressing a youth convention of the party here.
The PDP leader hailed the people of Jammu for upholding the tenets of tolerance, brotherhood and amity, and appealed the youths to uphold this tradition strictly and carry it forward to be emulated by other societies.
Terming the last month's attack on Sunjwan Army camp here as an attempt to disrupt the communal harmony of Jammu, the chief minister also termed as unfortunate the attempts being made by certain elements to communalise the murder of an eight-year-old girl at Kathua recently.
Some people are trying to communalise the Kathua incident & vitiate the peaceful atmosphere but i have full faith that the people of Jammu will not allow them to succeed. Justice will prevail.

— Mehbooba Mufti (@MehboobaMufti) March 4, 2018
Mehbooba said, "During the past three years, more than 20,000 youths were given jobs by her government through the Public Service Commission and Service Selection Recruitment Board selections, besides 10,000 selections were made in the police department without any complaint of favouritism.
"My government has not and would not do any injustice to you (in selections to government jobs). It is your trust in me. Now nobody has to sell jewellery of her mother, as in the past, to get a government job," she said.