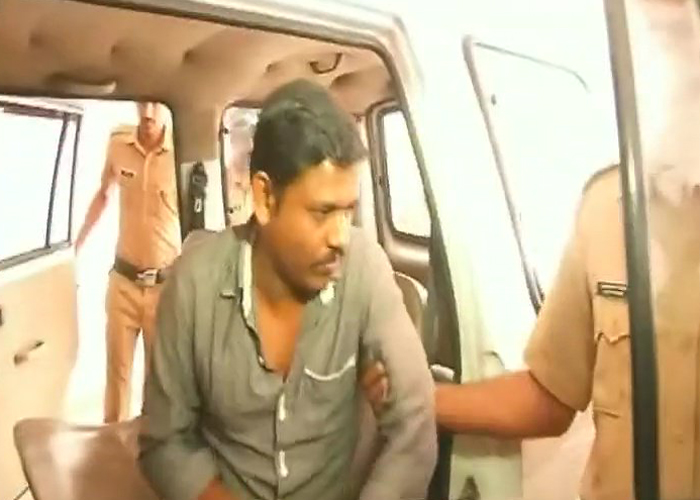 The Ernakulam Sessions Court on Thursday pronounced death sentence for convict Muhammed Ameerul Islam in the sensational 2016 rape and murder of a Dalit woman.
Jisha, who hailed from a poor family, was raped and brutally assaulted using sharp-edged weapons before being murdered at her house.
Ernakulam Principal Sessions court judge N Anil Kumar awarded death penalty to Islam for committing murder of the law student at nearby Perumbavoor on April 28, 2016.
Jisha murder case: Convict Ameerul Islam brought to Ernakulam chief judicial magistrate court, quantum of punishment to be announced soon. pic.twitter.com/itnRYJJwiV

— ANI (@ANI) December 14, 2017
Earlier, the defence counsel had moved an application seeking a fair probe, arguing that Islam, who only understands his mother tongue Assamese, was not given a fair treatment by the Kerala Police, which probed the case. The court, however, had rejected the application, saying that the one submitted by the accused for further investigation was not in accordance with law.
The prosecution narrated the brutal manner in which the 30-year old law student was raped and murdered, and argued that it was a rarest of the rare case.
They had argued that a death sentence should be awarded to the convict, who, they said was a pervert. The diabolic and barbaric manner in which the crime was committed on the unarmed woman was almost like that committed on Nirbhaya, victim of the gangrape and fatal assault in New Delhi in 2012, it had said.
Islam's counsel had said he was not guilty and that the police had framed him in the case.
Referring to various judgments by the Supreme Court and high courts, he had argued there was no eyewitness to the crime and the death penalty cannot be awarded merely on the basis of circumstantial evidence.
Islam was found guilty by the court on Tuesday under various sections of the IPC, including 449 (house trespass in order to commit offence punishable with death), 342 (punishment for wrongful confinement), 302 (murder), 376 (rape) 376 (A) (causing death or causes the woman to be in persistent vegetative state while committing rape).
The Special Investigation Team probing the case had used DNA technology and verification of call record details to prove Islam's involvement in the crime.