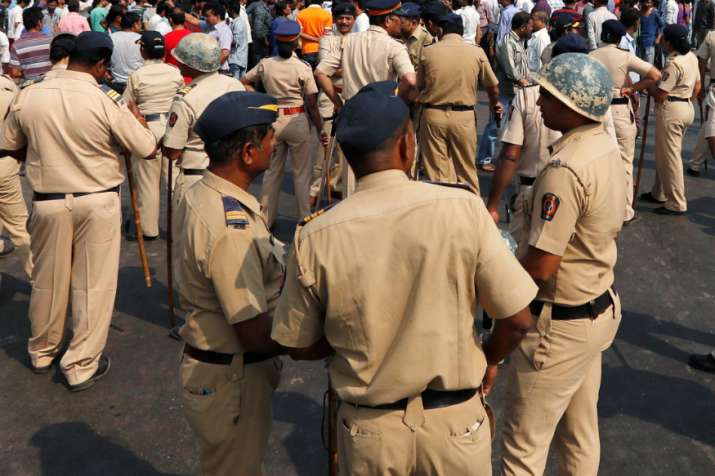 At least a dozen persons, including five policemen, were injured after villagers clashed with police over reports of alleged cow slaughter in Jharkhand's Pakur district on Wednesday during Eid celebrations. Cow slaughter has been banned in Jharkhand since 2015. Twelve people have been arrested so far, the police said.
According to police, the clashes took place after a police team arrived at Dangapara village and tried to stop animal slaughter in public. The FIR filed in the incident said that the mob chanted pro-Pakistan slogans, and even waved Pakistan flag challenging the police team.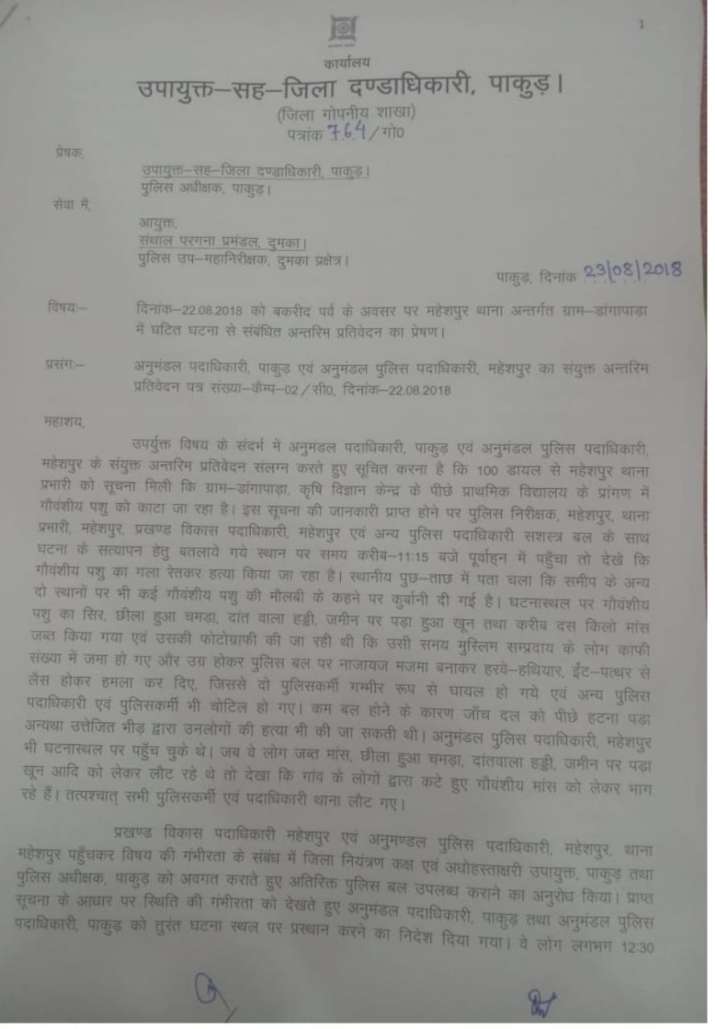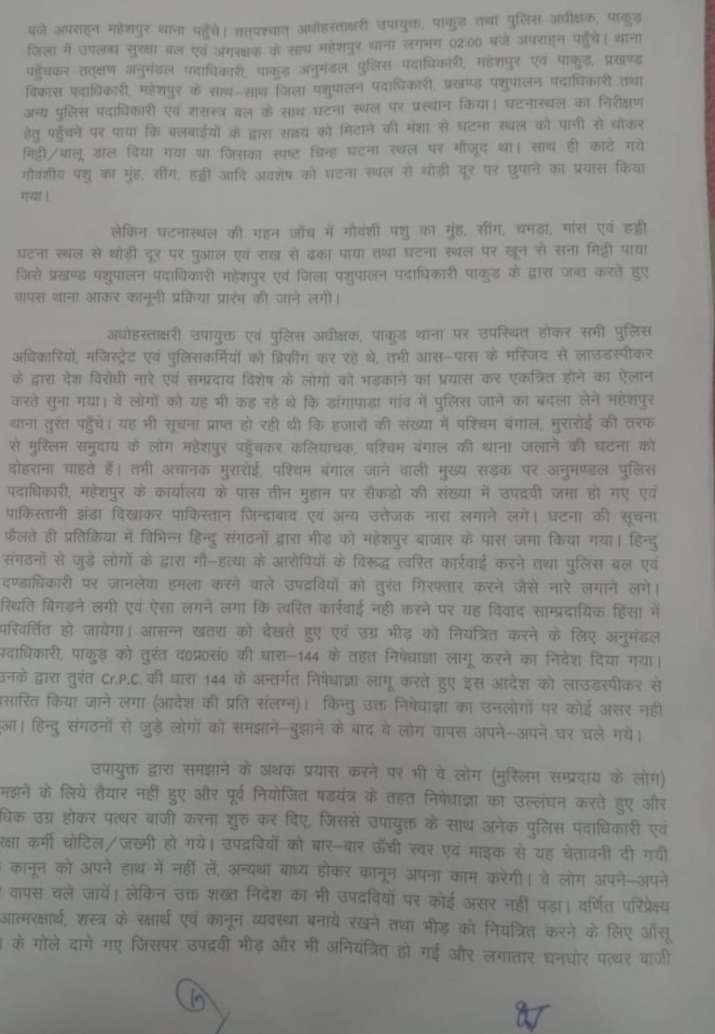 Meanwhile, West Bengal Chief Minister Mamata Banerjee on Friday alleged that several people from a certain community fled BJP ruled-Jharkhand to Bengal after police firing on them on Eid al-Adha and are being treated at hospitals in her state.
"Several people belonging to a specific community were shot at in Jharkhand on Eid. They fled to Bengal and were admitted in our hospitals for treatment. Why would the BJP shoot people of a specific community just because they are the ruling party there? Isn't it inhuman?" Banerjee said at the state Secretariat Nabanna here.
"It is mentioned in the United Nations' convention that one has to give shelter to the refugees, whether they come from across the state or across international border. So, we are treating them here. But such incidents should not happen," she said.
Accusing the BJP of trying to regulate people's food habit, Banerjee dared the party to ban beef in northeastern states.
"Tribals and people from the northeast eat beef. Several Christians in European countries also eat it. I dare the BJP to ban beef in the northeast. Why can't they do it there?" she said.
"We have no right to dictate what others will eat. Plants also have life. What will happen if someone raises questions about eating vegetables like potato? This is not right," she claimed.