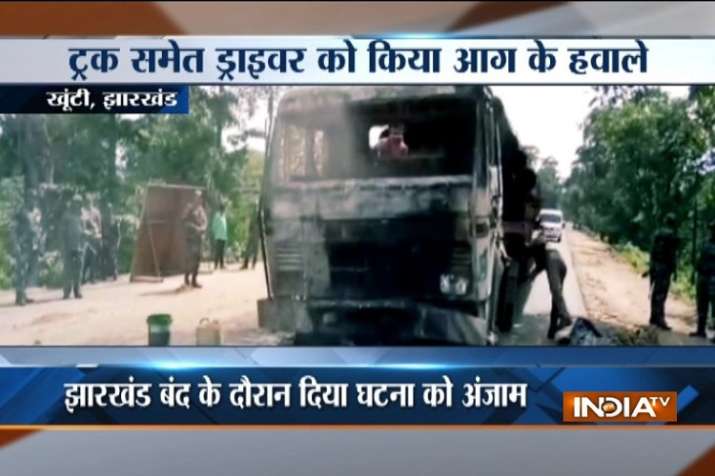 A truck driver was burnt alive when Naxals set on fire his vehicle Jharkhand's Khunti district during the 24-hour bandh (shutdown) called by them on Friday. 
Maoists intercepted the truck carrying pipes from Rourkela in Odisha to Jamshedpur in Jharkhand near Kudapurti village on the Khunti-Ranchi highway. 
The group intercepted the truck and shot the driverbefore the vehicle was set ablaze near Aramajhi village on Khunti-Tamar road under Saiko police station of the district, SP Ashwini Kumar Sinha said.
Long-route buses were off the roads in Khuti, Lohardagga, Gumla and other districts even as bauxite transportation was affected in Lohardagga district due to the Maoists bandh.
WATCH: Maoists torch truck during Jharkhand bandh, driver burnt alive
(With inputs from agencies)