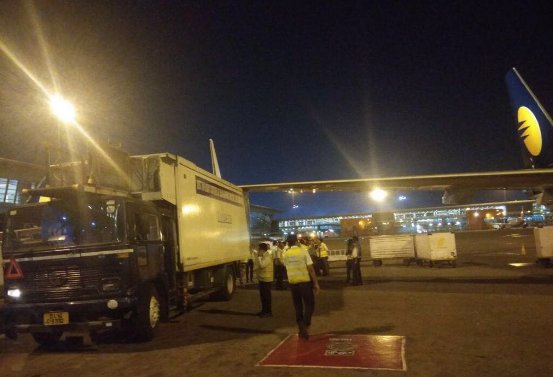 An aircraft, with 133 passengers on-board, hit a parked catering vehicle at the Delhi airport tonight, officials said.
No one was injured in the incident that took place around 8 pm when the Jet airways flight, coming from Dubai, arrived at the Terminal 3 of the Indira Gandhi International Airport here, they said. 
The aircraft was moving towards its designated parking bay when its right wing hit a catering vehicle of service provider Taj Sats which was stationed on the nearby lane at the Indira Gandhi International (IGI) airport, airport sources said. 
"No passenger was injured during the accident," a senior official said, even as the airport sources described the incident as "minor" in nature.