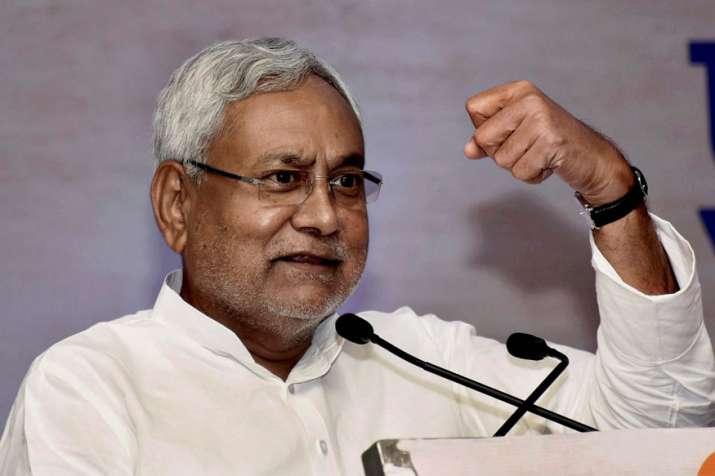 The JD(U) core committee met on Saturday ahead of the meeting scheduled with BJP and has decided that Nitish Kumar will be the face of NDA for 2019 General Election seat-sharing sharing formulae was also discussed by the committee. Some media reports say that JD(U) has demanded that the BJP should finalise the seat-sharing formula for the 2019 general elections, dropping hints that it wants to retain the 2009 formula when the JD(U) had contested on more seats than the BJP.
Some sources have claimed that JD(U) wants to contest on 25 seats and BJP should contest on 15 seats.
The core committee meeting was held at the house of Nitish Kumar who is also the party president. JD(U) national general secretaries K.C. Tyagi and Pavan Varma, who arrived from New Delhi, poll strategist Prashant Kishor and a few other state leaders took part in the meeting. 
"It is established that Nitish is the biggest leader of the alliance in the state and NDA would do well by using his popularity and good governance image in the 2019 elections. We are the big brother of the alliance in Bihar. There is no conversation yet on the seat-sharing arrangement. I am sure we and BJP will sit and resolve this matter," said K.C. Tyagi to some journalists. 
Emerging out of the chief minister's residence after the meeting, Varma told reporters that "Kumar is the face of the NDA in Bihar, that is why he is the chief minister. JD(U) is the largest constituent of the coalition". 
His remark assumes significance amidst speculation in political circles here that the JD(U), which has only two Lok Sabha members, might press for a seat-sharing arrangement commensurate with its strength in the Bihar assembly where it has about 70 MLAs against nearly 50 of the BJP. 
Besides the JD(U) and the BJP, the NDA in Bihar comprises Ram Vilas Paswan's Lok Janshakti Party and Upendra Kushwaha's Rashtriya Lok Samata Party.
The BJP had bagged 22 out of the 40 Lok Sabha seats in the state in 2014, when the JD(U) had fought separately. Nitish Kumar returned to the NDA last year and thus the seat-sharing formula will have to be redone and thus the BJP is now facing a tough task to give an upper hand to all the partners of the NDA.
However, in the wake of the poor show by the BJP in several bypolls recently, its allies have started voicing the need for better coordination within the NDA instead of a "big brotherly attitude" displayed by the senior coalition partner. 
(with PTI inputs)