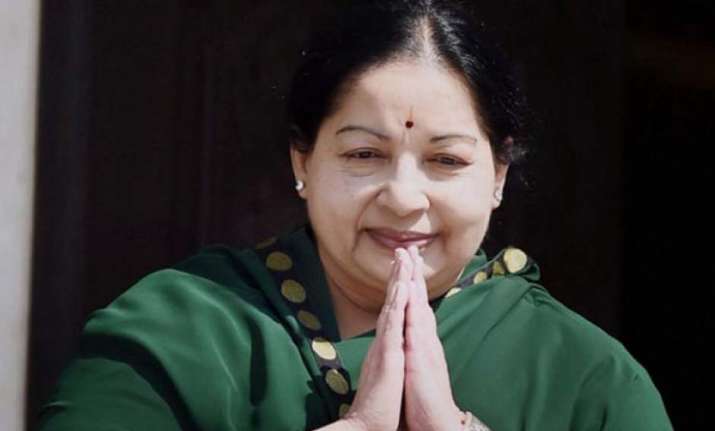 The Apollo Hospital has charged Rs 6.85 crore for the treatment and other costs involved during the hospitalisation of former Tamil Nadu chief minister J Jayalalithaa, according to media reports.
In 2016, Jayalalithaa was admitted to the Apollo Hospital after her health deteriorated and she stayed there for 75 days after which she died.
According to the reports, out of the 6.85 crores, Rs 44 lakh is yet to be paid to the hospital by the All India Anna Dravida Munnetra Kazhagam (AIADMK). The party had announced that it would bear the bills and not the state government.
In an affidavit filed before the Justice A Arumughaswamy Commission, which is probing the former Chief Minister's death, Apollo Hospital shared the details about the bill amount and expenses incurred on Jayalalithaa's treatment. 
Bill breakup: 
The bill shows more than Rs 1 crore was spent on food and beverages. Rs 24 lakh was spent on rent for the rooms and Rs 1.9 crore for health care services. 
For Jayalalithaa's stay, the entire second floor of the hospital was evacuated. Party sources said they were unaware of the pending payment and will seek more details from the hospital about it.
J Jayalalithaa served five terms as the Chief Minister of Tamil Nadu for over fourteen years between 1991 and 2016. From 1989 she was the general secretary of the AIADMK. Her critics accused her of fostering a personality cult.