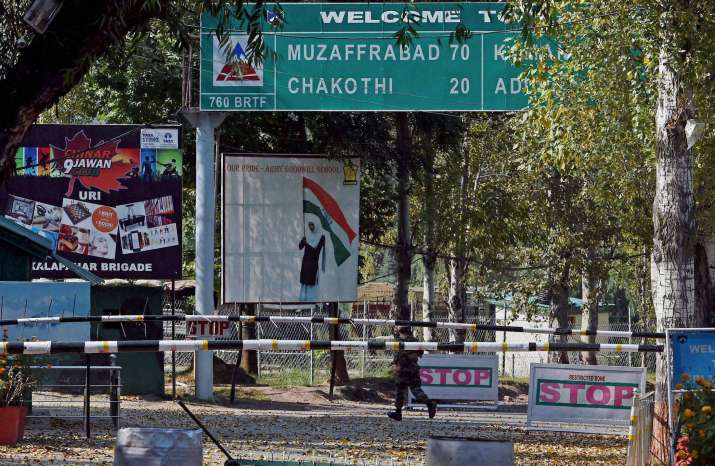 The four Jaish-e-Mohammad terrorists who attacked Army base at Uri last Sunday brought with them two Japan-made wireless sets, an undeniable proof of attackers' Pakistan link. 
Inscribed with the words 'bilkul naya (brand new)' in Urdu and 'new' in English, the two sets were recovered from the terrorists along with other items that establish their link to Pakistan. 
According to a report by the Times of India, National Investigation Agency (NIA) has procured the details of the sets' sale from the manufacturer ICOM. 
The attack on Army's 12th Infantry Brigade headquarters in Uri last Sunday led to death of 18 soldiers. 
"The wireless sets in any country are sold to a security agency. We are already in the process of confirming the sale of these models in Pakistan. We will send the details to Pakistan officials through our formal channel," a home ministry officer told TOI.
There are 48 items recovered from terrorists, including GPS devices, AK-47 rifles, four Under Barrel Grenade Launchers (UBGL), 39 UBGL grenades, five hand grenades, two radio sets, two Global Positioning Sets (GPS), two map sheets, two matrix sheets, one mobile phone and a large number of food and medicine packets having Pakistani markings.
Matrix sheets are used as guidance points during travel.
The army has handed over the items recovered from the attack to the NIA, which is investigating the attack. 
One of the two map sheets that was seized from the attack site is burnt and other one mentions four coordinates - 8440, 8605, 2842 and 3007 - which are being deciphered by the National Technical Research Laboratory (NTRO). 
The terrorists had deleted the data fed in the pair of GPS devices found at the site but the serial numbers of the devices helped the details of their sale and purchase from the US firm Garmin.