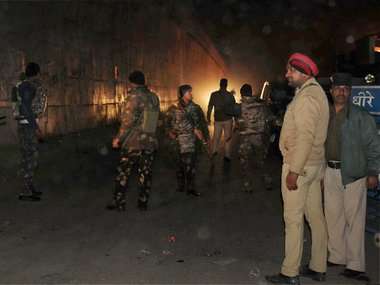 A group of armed terrorists on Sunday lobbed a grenade at the residence of a Peoples Democratic Party (PDP) legislator in Jammu and Kashmir's Kulgam district.
The grenade was hurled at MLA Abdul Majeed Paddar's house in Noorabad area.
According to reports, the grenade exploded outside his residence due to which terrorists missed their target. No casualties have been reported so far.
Meanwhile, security forces are conducting a search operation to track down the terrorists. 
Targeting of political figures by terrorists has become frequent in Jammu and Kashmir and is being witnessed as an increasing trend.