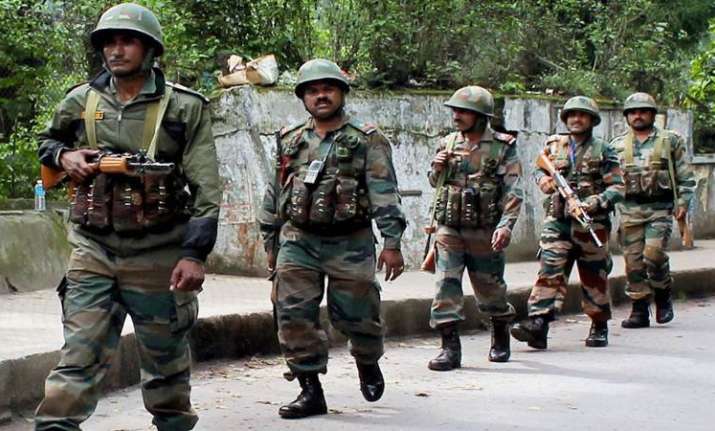 A patrol party of the security forces was attacked by terrorists in Pulwama district of Jammu and Kashmir on Wednesday, police said. The 55 Rashtriya Rifles' (RR) patrol party was fired upon by the militants in Haji Darpora village. Brief exchange of gunfire took place as the RR troops retaliated the firing by militants, police said, adding that cordon and search operations were launched in the area.
"The fire was returned by the RR troops. There was a brief exchange of gunfire after which the area was cordoned off for searches. A non-local labourer sustained a bullet injury in the incident. He has been sent to hospital," the police said.
In a separate incident, an infiltration bid along the Line of Control (LoC) was foiled by the Army troops on Wednesday. An intruder was gunned down by the troops in Rajouri district of Jammu and Kashmir, said an Army officer.
Suspicious movement was picked up along the LoC in Rajouri sector in the early hours.
"One intruder was spotted and was challenged. The intruder opened fire on troops closing in and the Army retaliated effectively," the officer said.
The intruder's body was handed over to the local police after he was gunned down during exchange of fire, he added.