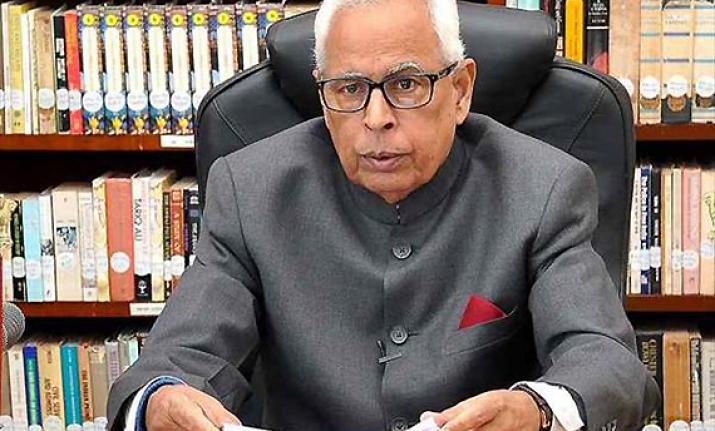 Exercising his power under the Constitution, Jammu and Kashmir Governor NN Vohra on Wednesday placed the state Assembly under suspended animation.
The development comes after the President approved the imposition of the Governor's rule in the state.
National Conference working president and former chief minister Omar Abdullah had demanded the dissolution of the Assembly so that the process of holding early elections in the state could be started.
On Tuesday, the BJP suddenly withdrew its support to the Peoples Democratic Party (PDP) and pulled out of the ruling PDP-BJP coalition, causing the government to collapse.
After all major political parties including the PDP, National Conference and the BJP said they would not explore the possibility of forming an elected government in the state, Abdullah said horse trading could not be ruled out unless the Assembly was dissolved.
In the 87-member Assembly, the PDP has 28 seats, the Bharaiya Janata Party 25, National Conference 15, Congress 12, CPI-M 1, Peoples Conference 2 and Peoples Democratic Front 1. There are also three independent MLAs.
(With agency inputs)