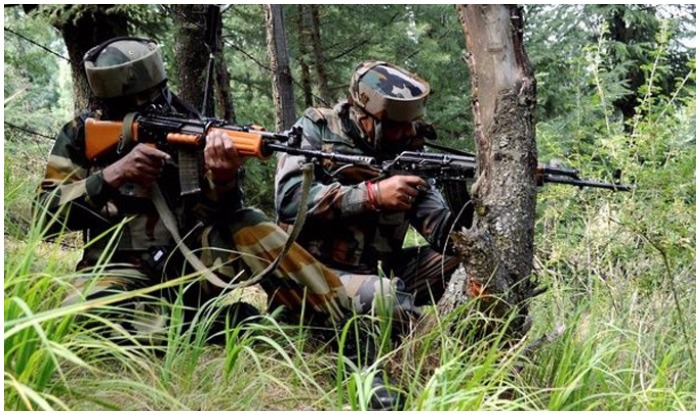 Three terrorists were killed in an encounter with security forces on Friday in Pulwama of Jammu and Kashmir.
DGP SP Vaid confirmed the killing of the three terrorists and congratulated the force for successfully carrying out the peration.
According to an official, security forces launched a cordon and search operation in Thumna village after getting information about the presence of militants there.
 
Three militants were holed up inside a house. The security personnel managed to pinpoint the location of the militants but the operation had to be delayed due to the presence of civilians in the house, he told PTI.
A gunfight broke out between the security forces and the militants after all the civilians were evacuated. Two of the three militants were killed, the official said.
All three terrorists eliminated. Good job boys. https://t.co/LLQM2PRDeB

— Shesh Paul Vaid (@spvaid) June 29, 2018
Meanwhile, a mob started hurling stones at the security forces engaged in the anti-militancy operation.
At least five people received pellet or bullet injuries in the security forces action against the protestors, the police official said.
He said one of the injured, 16-year-old Faizaan Ahmad Khan, was declared dead by doctors at a hospital.
Watch Video: 3 terrorists killed in encounter with security forces in J-K
(With PTI inputs)