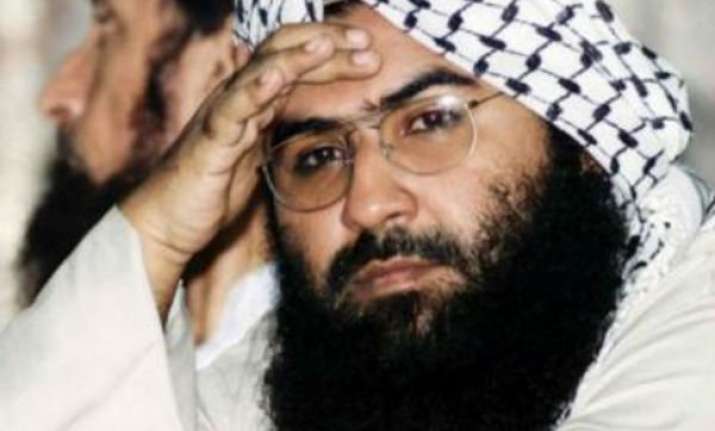 New Delhi: Maulana Masood Azhar, the chief of Pakistan-based terror organisation Jaish-e-Mohammed (JeM) and believed to have plotted the ghastly attacks on the Pathankot air base on January 2, is no longer in the custody of security agencies in Pakistan, the visiting Joint Investigation Team currently in Delhi to probe the attack have told Indian authorities.
According to official sources, the JIT which is in India to investigate into the Pathankot attack, has informed officials of the National Investigation Agency (NIA) that Azhar was taken into protective custody but released later as there was no evidence to link him to the attacks. The JIT has further informed the NIA that Azhar was questioned thrice after the attack. He was kept at a safe house and his family members were also questioned.
However, the JIT has informed Indian authorities that Azhar is no longer on their radar and they have no knowledge of his current whereabouts either.
The revelation on part of Pakistan came when the NIA specifically sought access to Azhar and his brother Abdul Asghar Rauf to probe him in relation to the Pathankot attacks, the sources said. India has maintained that the JeM founder and his brother Rauf were instrumental in plotting the militant strike on the base of the Indian Air Force earlier this year.          
India has been seeking the voice samples of Azhar and his brother Asghar, who was also involved in the 1999 IC-814 hijack that ultimately led to the release of Azhar from an Indian prison. 
"We have asked for the voice samples of Masood Azhar and his brother Abdul Rauf, as also those of Khayyam Baber (mother of terrorist Nasir killed during the Pathankot attack)," NIA chief Sharad Kumar said after the meeting with the JIT.
It was expected that if Pakistan acceded to India's request, a team could visit Islamabad soon to collect the samples. However, with Azhar not in Pakistan's custody any longer, there are doubts over the future course of action.
The Pakistan JIT comprising Additional IG Mohammad Tahir Rai, Gujjaranwala Counter Terrorism Department chief Shahid Tanveer, Lt Col Tanveer Ahmed , Military Intelligence Lt Col Irfan Mirza and DIG Mohammad Azim Arshad were given restricted access to the Pthankot air base yesterday.
The visiting Pakistan probe team was taken only to specific and limited areas within the sprawling Air Force Station (AFS) complex. The NIA also agreed to a request by the visiting Pakistan JIT regarding access to Indo-Pak border outpost in Bamiyal, the first point of breach in the Jan 2 Pathankot air base terror attack.