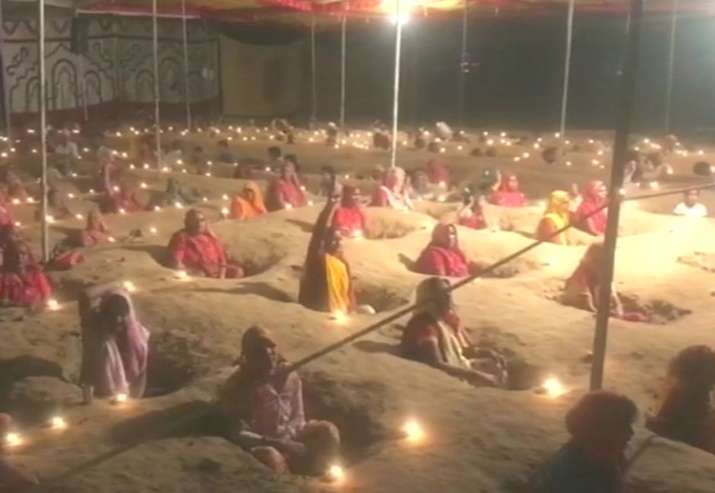 Farmers who have buried themselves neck-deep in the ground to oppose the acquisition of their lands, celebrated Diwali at the demonstration site in Jaipur on Thursday. Farmers, many of them women, spent the evening in pits with 'diyas' to mark the festival of light.
The farmers of Nindar village, that is located on the outskirts of Jaipur, are protesting against the acquisition of over 1,300 bighas of land by the Jaipur Development Authority for a housing project. Farmers claim that the compensation offered is not enough. 
Their demonstration, termed 'zameen samadhis', entered its 19th day today as over 1,000 protesters celebrated Diwali and performed Govardhan puja at the protest site.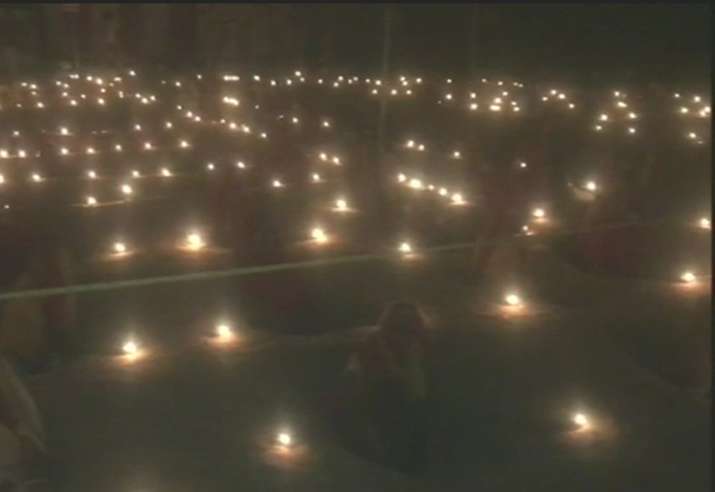 Nearly 650 women performed Govardhan puja today at the protest site to show their solidarity against the government's move to acquire farmers' land against their will, Nagendra Singh Shekhawat, a leader of the Nindar Bachao Yuva Kisan Sangarsh Samiti was quoted as saying by PTI. 
He said that talks with the government have not been held in the last couple of days due to which more number of protesters have joined the movement and are on a fast. 
The Jaipur Development Authority (JDA) has taken possession of 600 bighas of land so far and deposited Rs 60 crore in a local court as compensation for it after villagers refused to accept the amount, claiming it did not hold up to the prevailing market rates.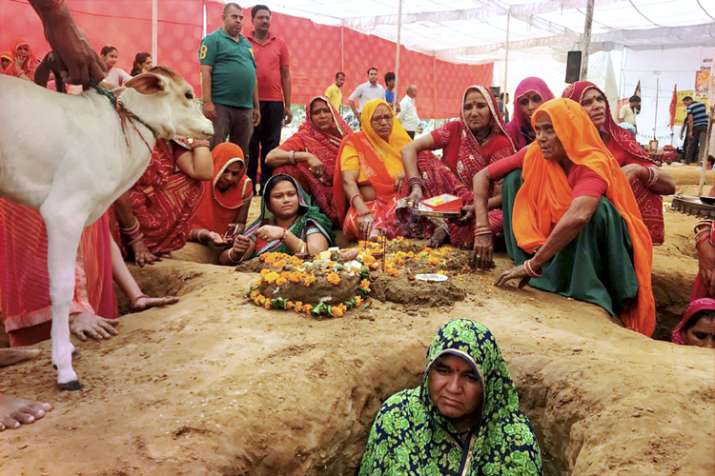 Around 10,000 houses will be built under the scheme announced in January 2011. 
The opposition Congress had accused the government of failing to reach out to the farmers' families protesting at the site for 19 days against the JDA's decision to acquire their land. 
State Congress Chief Sachin Pilot had said that at the time of festival season, men and women have buried themselves in pits as a mark of protest and the government was unable to resolve their problems.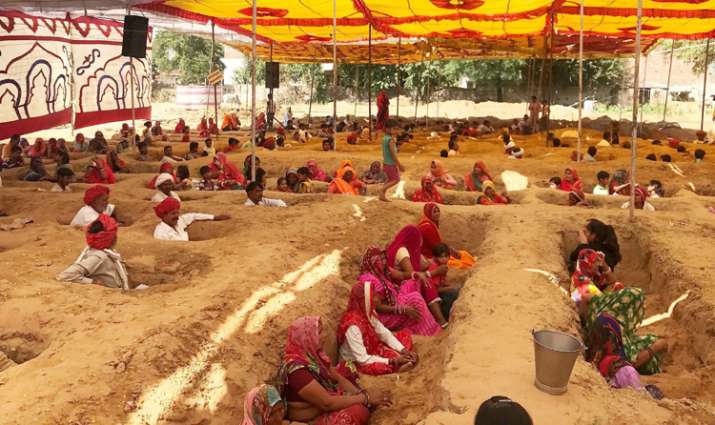 "The government should reach out to the protesters and amicably resolve their issues," he had said.
(With PTI inputs)