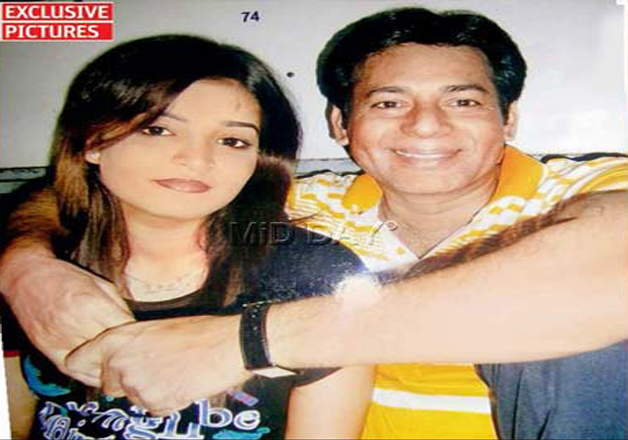 New Delhi: Jailed on charges of murder, extortion and holding a fake passport, 1993 Mumbai blasts accused gangster Abu Salem appears to be leading a better-than-normal life while serving his term of imprisonment in Taloja Jail. In photographic evidence that blows holes in earlier claims, Salem meets girl friend, also rumoured to be his wife, 'often', a media report claimed today. 
A set of exclusive photographs that show how under-trial gangster and Abu Salem is enjoying a lavish lifestyle. The photographs released by Mid-Day show Salem's numerous meetings with his girlfriend Sayyed Bahaar Kausar and several other family members during train journeys to Lucknow and Delhi for various trials. The photographs were reportedly taken between 2012 and 2015.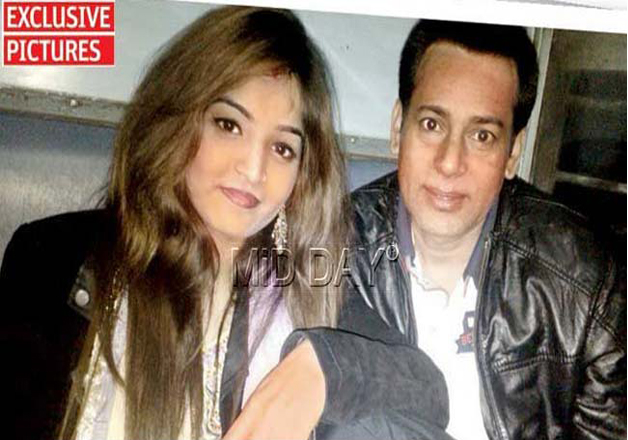 In one photograph, he is even seen talking on a cell phone in the waiting room of a railway station.  
Kausar, in 2015, had filed an application in the TADA court, where Salem's case is being heard, seeking permission to marry the gangster. In her application, she said that a newspaper report of her having married Salem during a train journey in 2014 had 'ruined her life'. 
She further said that the situation had left with no option other than marrying Salem and also threatened to kill herself in her application is not considered. 
The next week, Salem in his reply accepted her proposal. He asserted that he wanted her so that she could "meet and answer all the relatives, friends and well-wishers with her head held high in the society".  
The TADA court, however, stated that Kausar's application seeking permission to marriage Salem would be considered at the final stage of the 1993 blast case trial. The apex body is currently hearing the final arguments in the trial. 
The photographs, however, indicate that it was a bluff played by Kausar and Salem.
Sources close to the woman's family revealed that Kausar, who wanted to become an actress, met Salem for the first time in jail. The underworld don promised to giver her a break in Bollywood through his contacts, after which they started meeting frequently. 
The sources further disclosed that it was during this period that the two fell in love and that Kausar continues to meet Salem during his court hearings.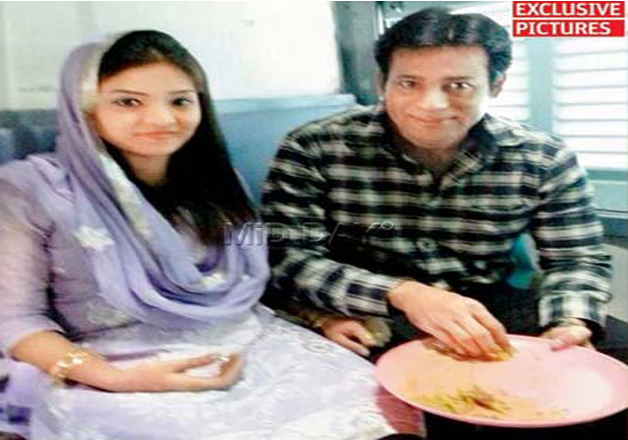 The 2014 newspaper reports that claimed Salem married Kausar during a train journey had also said that the two married in the presence of relatives and a police escort team. (The photograph in which the couple is seen sharing a meal was apparently taken immediately after the wedding).
In another photo, which rather puts a question mark on the jail authorities, Salem was given access to a mobile phone by his escort team during one of his train trips. Salem, in that photograph, can be seen talking on a phone inside the waiting room of Lucknow railway station.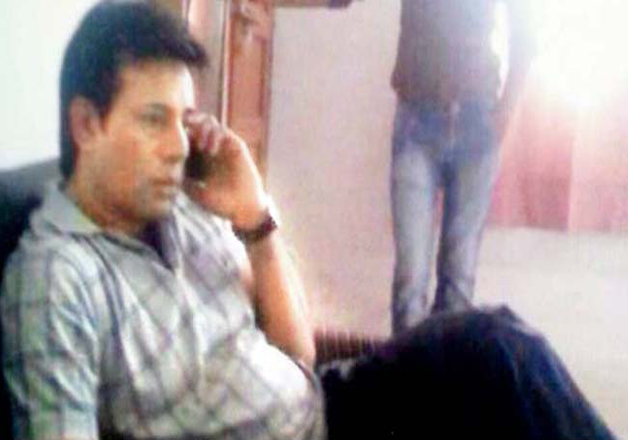 As per procedure, when Taloja Jail officials need to produce an under-trial prisoner in a court outside the state, they need to write to the Local Arms unit in order to provide the escorts. 
"As per the procedure, we send a letter to the Local Arms Unit to escort the accused with conditions that no family member, friend or relative be allowed to meet him while he is being transported. We also ask the escort team to restrict the undertrial from eating any outside food. We instruct the Local Arms Unit to provide a strong escort team," mid-day quoted Sadanand Gaikwad, superintendent of the Taloja Jail as saying.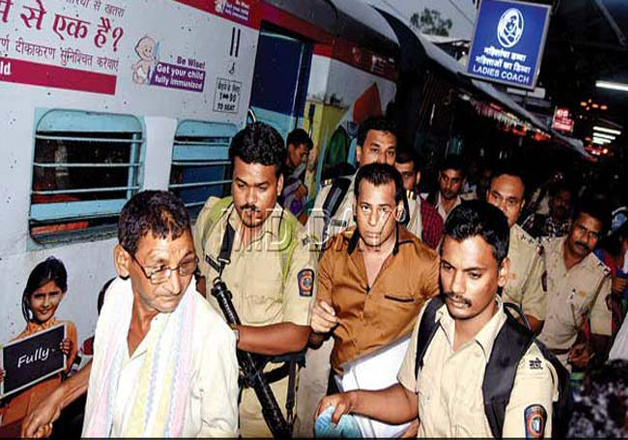 Media reports suggest that rumours are making rounds in the neighbourhood of Mumbra, where Kausar lives, that she is pregnant. 
"The media has defamed me a lot. I don't want to speak anything about Salem. We have appealed in the court and will follow the court orders what they decide. I want to be a professional lawyer and am studying in the second year law in a Mumbra college," Kausar told the daily.