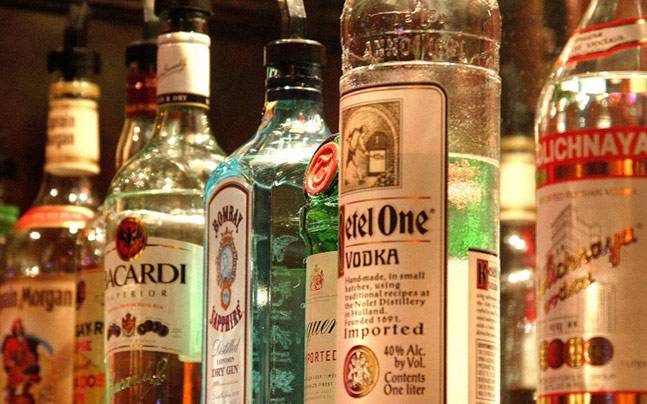 While the Nitish Kumar-led Bihar government claims to have successfully banned manufacturing, sale and consumption of liquor across the state, illegal alcohol traders have come up with fresh tactics to circumvent the ban and provide alcoholics the booze of their choice. 
According to a Hindustan Times report, illegal liquor traders have now adopted various code words for liquor to carry out their clandestine business. 
Jahangir, Ghafoor, chota syrup, bada syrup, and Nepal are a few of the code words being used to convey information related to the kind of booze you wish to avail. 
The 'underground' business came to light after the arrest of a soft drink seller, who had been allegedly supplying alcoholic beverages in Ara town, just 55 km away from state capital Patna, after receiving orders in code words. 
"Demand for delivery of one litre milk at home will mean that the customer has ordered for a large bottle of liquor," a police officer told Hindustan Times. 
A man in Araria district, who had managed to get Jahangir, the code name for Indian made foreign liquor (IMFL), said that liquor is easily available, and only the right code word is required to procure it. 
"Apart from Jehangir, one can also have easy access to 'Fakruddin', code word for the banned codeine-based Corex cough syrup, which is widely used as intoxicant, at Jokihat, some 20 km from Araria," he said. 
He further revealed that country-made liquor is available as "Ghafoor" and ganja (weed) is sold as "bechara" at Jokihat. 
According to the report, moving north from Jokihat, 'Nepal' is the code word for booze at Jogbani and Forbesganj, two towns in the district sharing border with the Himalayan nation.   
While the business of illegal liquor sale is flourishing across the state, Araria Police said that they don't have any information in this regard. 
The report cited Jokihat police station SHO MA Haidri saying that he had no information of illegal traders using code words. 
Meanwhile, in Rohtas and Kaimur districts of western Bihar, bordering Uttar Pradesh, availing liquor of your choice at your doorstep is just a phone call away. 
"Dial the number, and it will be delivered at your doorstep in maximum 20 minutes. All you need is to get your phone numbers registered with the suppliers use the correct code word," said a man in Bhabua, around 200 km away from Patna. 
Here 'Fruity' is the code word for tetrapacks of IMFL, 'chota syrup' means a small bottle and 'bada syrup' means a large bottle. 
The Nitish Kumar government clamped total prohibition on Bihar in April last year. To enforce the liquor ban, a special drive has been launched by the police and the excise department across the state.