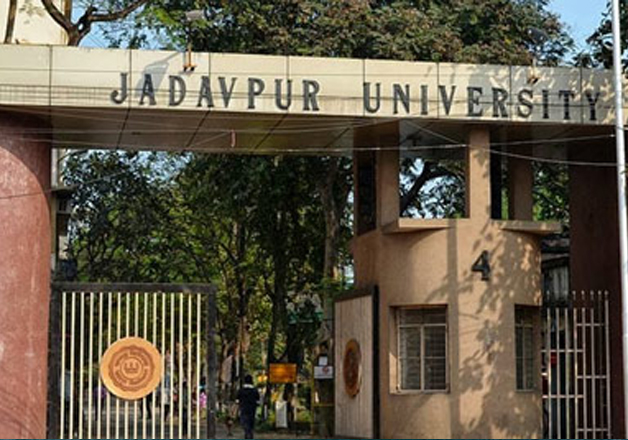 A group of 13 girls at the Jadavpur University have alleged that son of a professor in the English department sexually harassed them repeatedly over the years.
The allegations have been made against Ekalavya Chaudhuri, the son of Chandrayee Niyogi, a professor in the English department of the university.
In a social media post, an under-graduate student of the varsity's English department alleged that she had been sexually harassed by Ekalavya, also a student of the English department.
The student said she had first lodged a complaint against the boy in August last year. Following the post, 12 more girls from the university have come forward with a similar complaint.
The victims have accused Ekalavya of harassing them both online and in person.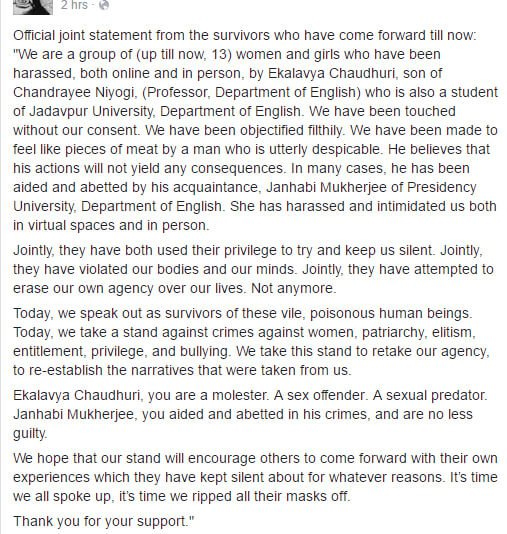 Registrar Pradip Ghosh confirmed that the girls have registered a formal complaint with the university, although police said they had not received a complaint.
Ghosh said that a committee will be formed soon to investigate sexual harassment allegations by students against Ekalavya.
"The Vice Chancellor will form a committee today (on Wednesday) comprising faculty and students," University Registrar PK Ghosh said.
Meanwhile, the students today threatened to continue the departmental boycott of classes.