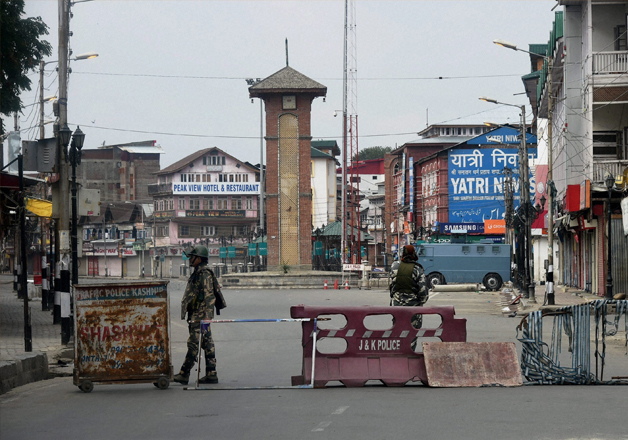 A day after the Jammu and Kashmir government sacked 12 employees on charges of being involved in the unrest in the Valley, the Employees Joint Action Committee (EJAC) has threatened to launch a stir if their suspension is not repealed by the administration immediately.
Accusing the state government of crossing 'all limits of suppression', EJAC president, Abdul Qayoom Wani said that there would be widespread protests across the state and that the government's move to sack employees was 'illegal and unjust'.
"The termination orders are in contravention of law of the land," he said.
He also said that the figure of suspended staff provided by the government is 'wrong'.
The number of sacked employees was more than 12, Wani claimed, adding that an 'emergency meeting' will be held on Saturday to chalk out the future course of action on the issue.
A total of 12 state government officials were placed under suspension on Thursday after they were found absent from their duties during a surprise inspection in Anantnag district of south Kashmir.
In the unrest that started on July 9, around 91 persons have been killed and over 12,000 injured of whom about a 100 face the prospect of permanent blindness.