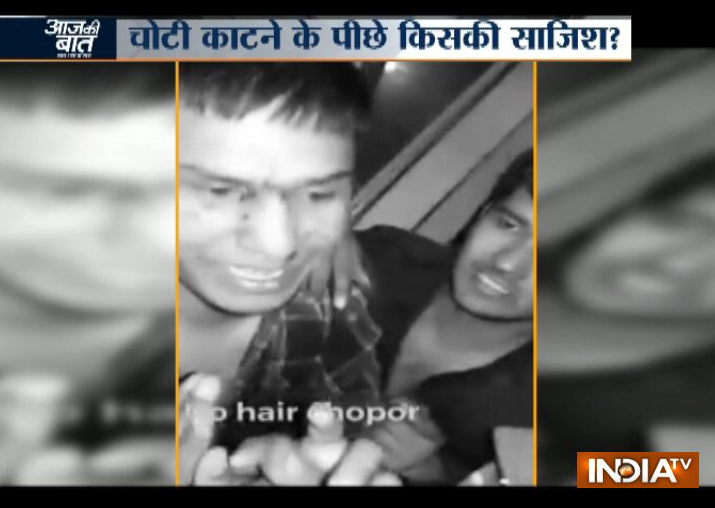 Three tourists were badly thrashed by locals in Shalbugh area of Ganderbal district in Jammu and Kashmir after people mistook them as braid choppers.
According to reports, they were caught and taken hostage for several hours.
Police said the incident had taken place on Tuesday when the tourists were heading towards Ganderbal after visiting Gulmarg. As soon as they reached near Shallabugh, locals mistook them as braid-choppers and chased them. Few minutes later, the three were nabbed by the locals and beaten up. 
When the police learnt about the incident, they rushed to the incident site and  rescued the trio from locals captivity. 
They were later taken to a nearby hospital by police for medical aid.
The car in which the three tourists were travelling was also damaged in the attack. 
Meanwhile, restrictions were imposed in various parts of Srinagar today to prevent separatist-called protests against increasing incidents of braid chopping.
Police said these prohibitory orders were in place in Khanyar, Rainawari, Nowhatta, M.R.Gunj, Safa Kadal, Maisuma and Kralkhud.
Divisional Commissioner of Kashmir Basheer Khan has ordered closure of all schools and colleges in the valley on Friday. Classes would also remain suspended for the second consecutive day in the Kashmir University.
At least 100 incidents of braid chopping have been reported from different parts of the valley in the last one month. So far, the police has failed to arrest any person actually involved in these incidents.