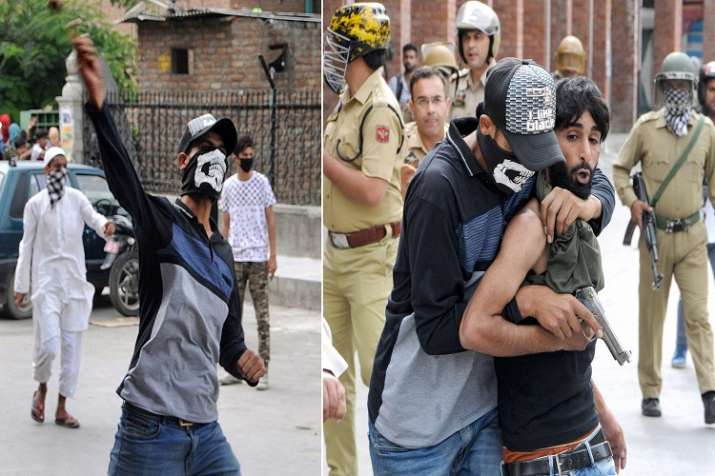 In a bid to nab stone pelters, the Jammu and Kashmir Police on Friday devised a fresh strategy by planting some of its men at the historic Jama Masjid downtown to arrest the real culprits in action.
Earlier on Friday, following prayers a mob started pelting stones  at police and CRPF personnel but there was no retaliation this time and not even a single teargas shell was lobbed or baton charge initiated by the law enforcing force.
As the crowd swelled to over 100 people and two chronic stone pelters started leading the agitation, the first tear gas shell was lobbed at the mob dispersing them.
However, to the surprise of the two stone pelters, who were leading the mob, they were grabbed by policemen, covertly placed in the crowd, and whisked away in waiting vehicles.
The policemen, who disguised as stone pelters, brandished toy guns to scare others while the duo were taken to the police station.
Perplexed by the development, the stone pelters ended the protest early on Friday as they were caught unaware of the police strategy.
This strategy was earlier executed in 2010 when scores of policemen were deployed in the mob to identify and arrested stone pelters in the area.