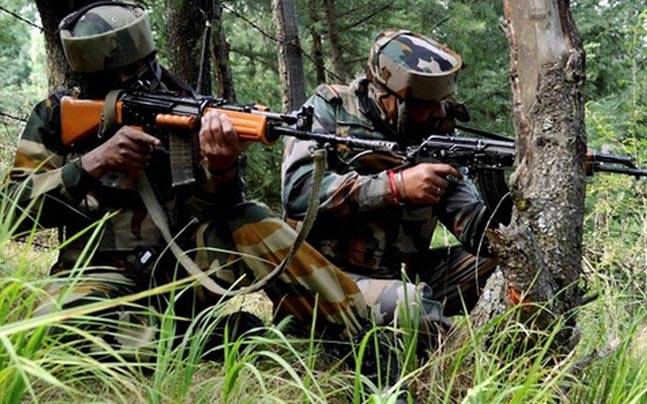 A Hizbul Mujahideen militant was killed in an overnight encounter, that broke out late Thursday night,   with security forces in south Kashmir's Anantnag district.
According to security officials, an unidentified person was also killed in the crossfire between the militants and the security forces.
The encounter took place at Kanibal in Bijbehara of Anantnag district, 55 kms from Srinagar, when the police along with army and CRPF cordoned off a village following an intelligence input about the presence of militants, they said.
During the encounter, which lasted for two hours, one militant identified as Yawar, a newly recruited Hizbul Mujahideen militant hailing from Anantnag, was killed while two other militants managed to escape under the cover of darkness, they said, adding that an army jawan also sustained bullet injury but was stated to be stable.
Yawar, who was allegedly a "chronic stone pelter" of the area, had joined the militant outfit in the first week of last month, they said, adding that a Self-Loading Rifle (SLR) looted earlier from a police guard was recovered from him.
During the encounter, one motorcycle-borne individual, whose identity is yet to be ascertained, was found dead with bullet injuries, the officials said, expressing apprehension that he might have died in the crossfire.
The number plate of the vehicle was damaged and no identity card of the deceased was found.
Two mobile phones were recovered from the deceased who was in multi-layered clothing. The telephone contacts in his handset could not immediately help to confirm his identified.
The local police have released his picture for identification.
According to the officials, the body of Yawar was handed over to his family for burial and restrictions were imposed in the town as a preventive measure.
(With PTI inputs)