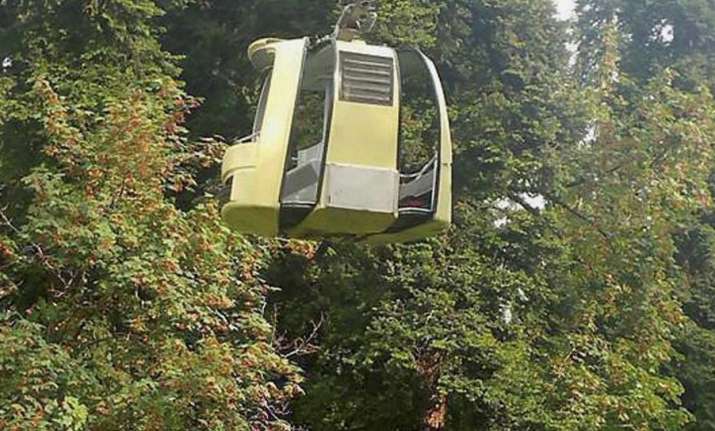 The services of Kashmir valley's renowned Gulmarg Gondola, world's second highest operating cable car, was restored on Thursday after a gap of 39 days.
The cable car service was withdrawn after a tragic event that left seven people, including four of a family and three local tourist guides, dead on June 25. 
After the restoration of the cable car service, tourists from Belgium enjoyed the first ride.  
The J&K Cable Car Corporation (JKCCC) has taken necessary steps to prevent any mishaps in future.
 "Today, a group of eight persons belonging to Belgium and some tourists from Kolkata boarded Gandola," an official of JKCCC told Greater Kashmir
"A family from UAE also boarded the first phase. Till now more than 100 tourists have enjoyed the ride," he added.