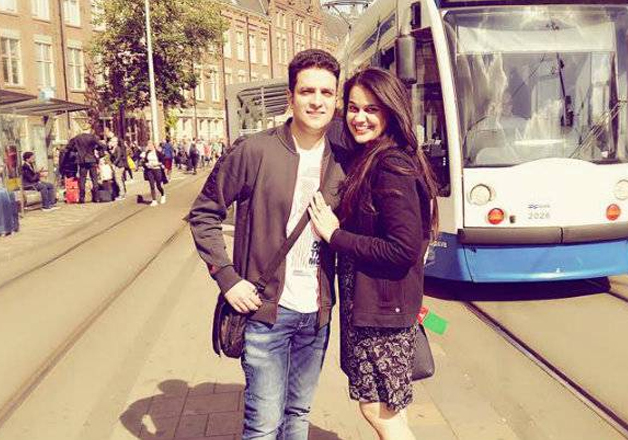 The Akhil Bharatiya Hindu Mahasabha has called 2015 UPSC topper Tina Dabi's decision to marry second ranker Athar Aamir-ul-Shafi Khan, a Kashmiri youth, 'love jihad'.
In a letter to Tina's father, Hindu Mahasabha national secretary Munna Kumar Sharma asked him to reconsider the decision and suggested for Khan's 'ghar-wapasi'.
"I would like to inform that foreign elements and Muslim extremists are working to promote 'love jihad' in the country on a big level. Through this, an effort is being made to Islamise the whole country," the letter, which is published on Hindu Mahasabha's official website, reads.
Sharma also offered help to Tina's family for the 'ghar-wapasi' of Khan.
"Hindu Mahasabha will extend full support to the family in performing ghar-wapasi of Athar Khan," the letter stated.
The Hindu Mahasabha's reaction comes days after Dabi openly talked about her relationship with Athar, who happens to be a Kashmiri Muslim.
According to Tina, the two haven't decided on a wedding date yet, but will announce their engagement 'very soon'. The two had met at the Department of Personnel and Training (DoPT) office in North Block for a felicitation ceremony on May 11.
Ever since Tina had announced her decision to marry a Kashmiri Muslim, people from several quarters have criticised her.
Tina is currently undergoing IAS training at the Lal Bahadur Shastri National Academy for Administration in Mussoorie.
Tina (22), who hails from Delhi, had topped the UPSC whereas Athar of Jammu and Kashmir finished second nationally. He was also the only Muslim in the top 100 successful candidates.