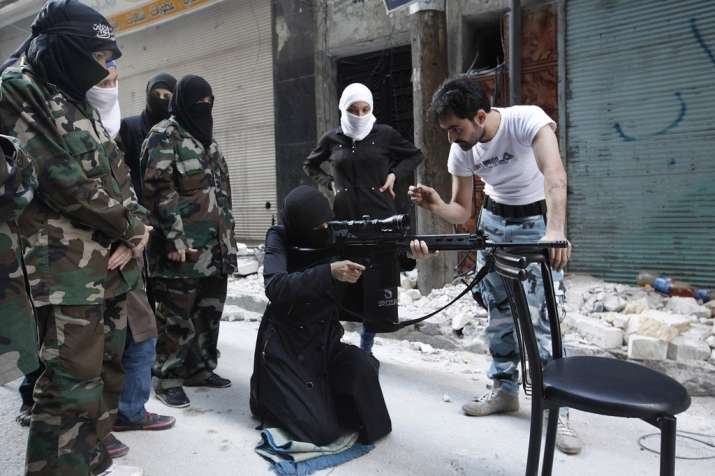 New Delhi: In an increasing radicalisation of youth to join dreaded terrorist group IS, it has emerged that a Hyderabad based girl, sister of an arrested IS operative, was also a part of Hyderabad  module, she was in regular  touch with Islamic State leaders.
The young girl, whose brother was arrested by agencies in December 2015, was an active member of Hyderabad IS module which had nine members; the Times of India reported citing NIA Chargesheet.
In fact, the leaders wanted to marry the young girl whose brother was arrested in December 2015 by agencies.     
However, the girl was not charged and was let off after counselling.
According to NIA chargesheet, the Hyderabad module which was busted had nine members including her brother.
In the chargesheet , it was also revealed that Abu Zakariya, an active leader of Islamic State group had created a 'jehadi matrimony' website through which IS operative marriages were arranged so that they can easily travel to the territories held by Abu Bakr al-Baghdadi-led caliphate. Abu Zakariya was in regular touch with the girl.
"Zakariya used to have group discussions and propagate the ideology of ISIS," chargesheet says.
The agency has also filed a charegesheet against three more IS operatives- Sheikh Azhar ul Islam, a resident of J&K, Adnan Hassan, a resident of Bhatkal, Karnataka and Mohammad Farhan Shaikh from Mumbra, Maharashtra.
There was a strong connection of girl's brother with Adnan Hassan who was also in touch with Kalyan-based operatives Areeb Majeed and Fahad Sheikh (said to be killed in Syria).