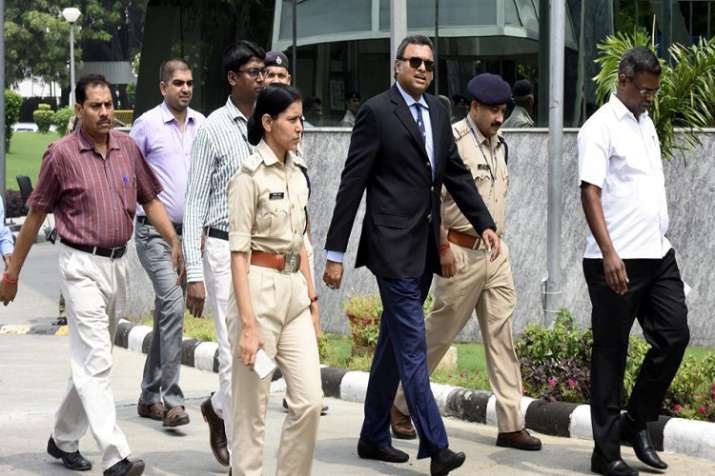 The Central Bureau of Investigation (CBI) on Monday moved the Supreme Court against the bail granted to senior Congress leader and former Union Minister P Chidambaram's son Karti Chidambaram by the Delhi High Court in connection with the INX media case.
The Delhi High Court had in May granted bail to Karti in the case with a bond of Rs 10 lakh.
The order was delivered by Justice S P Garg who had reserved his verdict on March 16 after hearing arguments on behalf of Karti and the CBI which had opposed granting of relief to him.
The CBI had earlier asserted that bail should not be granted to Karti Chidambaram as he has already destroyed evidence in the case and was an "influential" person.
Karti's counsel, however, argued that no case under the Prevention of Corruption Act was made out against him since the CBI had neither questioned any public servant nor made them an accused in the matter.
The case pertains to alleged irregularities in Foreign Investment Promotion Board clearance to INX Media for receiving funds close to Rs 305 crore from overseas when P Chidambaram was the Union Finance Minister. On February 28, Karti Chidambaram had been arrested by from Chennai following his return from the United Kingdom in connection with the FIR lodged on May 15 last year.
Chidambaram's alleged role has also come under the scanner of investigating agencies in connection with the Foreign Investment Promotion Board (FIPB) clearance of Rs 305 crore given to INX media.
The other accused in the case include then INX media director Indrani Mukerjea and the then INX news director, Peter Mukerjea, both in jail in the murder case of 24-year-old Sheena Bora, who was Indrani's daughter from previous marriage.
In the separate money laundering case arising out of the corruption matter, the Delhi High Court had on March 9 directed the Enforcement Directorate (ED) not to arrest or take any coercive action against Karti. The protection was later extended by the court till March 22. Subsequently, the Supreme Court had transferred the ED case to itself.
After the relief in INX Media Case, Karti has filed anticipatory bail plea against CBI and ED in a case relating to FIPB clearance to M/S Global communication holding services Ltd in the Aircel Maxis case.