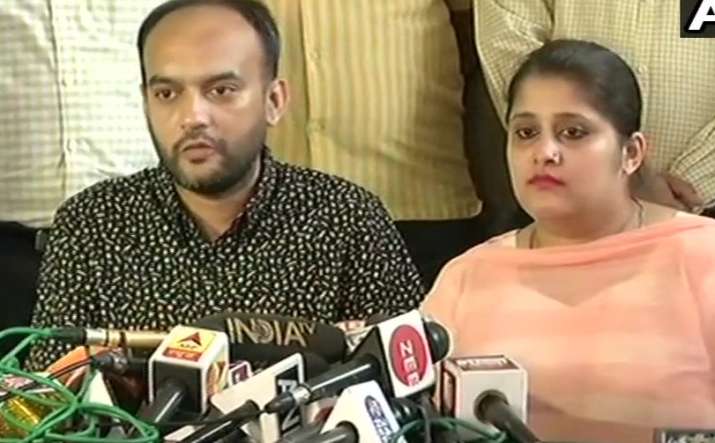 In a shocking incident, a couple was allegedly harassed by a passport officer in Uttar Pradesh's Lucknow for being from different religions.
Tanvi Seth, who wast trying to make her passport, alleged that officer Vikas Mishra harassed her as she was married to a Muslim and had not changed her name. Seth's husband Mohammad Anas Siddiqui told India TV that the passport officer dragged him into the debate and refused to renew his passport, claiming that Siddiqui must convert to Hinduism first to get a new passport, "I was told I should change my religion and take 'pheras'."
However, the officer has rejected Tanvi Seth's charge and said that he was performing his duty as per the rules. " I asked Tanvi Seth to get the name 'Shadia Anas' endorsed as it was mentioned on her Nikahnama, but she refused. We have to do thorough checks to ensure no person is changing their name to obtain a passport," said officer Vikas Mishra who allegedly harassed Tanvi Seth at Lucknow passport office.
Earlier, Seth tweeted her 'ordeal' to Sushma Swaraj seeking help. "It was a humiliating experience, the officer was very loud & made attacking hand gestures," Seth said in her tweet to External Affairs Minister. 
Taking prompt action on the complaint, the minister ordered the transfer of the accused officer and and ordered an enquiry into the matter. 
"Their passports have been issued. A show cause notice has been issued to the official who was at fault, action will also be taken. We regret the incident and will ensure it is not repeated," Regional Passport Officer, Lucknow told media on Thursday. 
Tanvi Seth has been married to Mohammad Anas Siddiqui since 2007. "We hope it doesn't happen to anyone else, in 11 yrs of marriage we never faced this. Later officials apologized and we got our passports," she said.
Watch video: Hindu-Muslim couple humiliated at Lucknow passport office, man told to convert to Hinduism