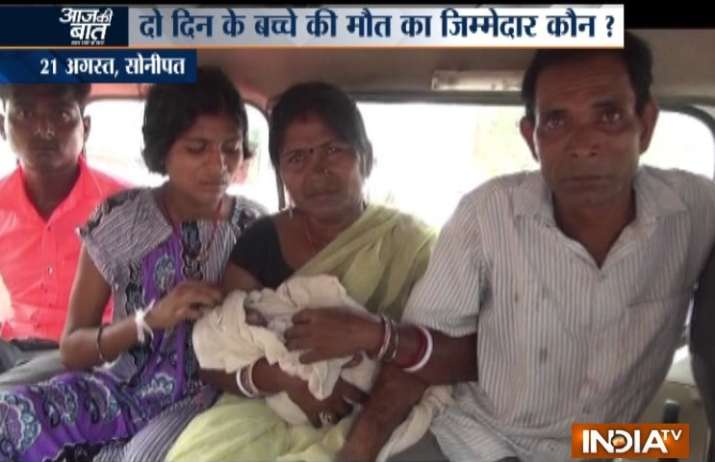 A new-born infant lost the battle with life on Tuesday when the ambulance carrying him to a hospital was not given passage due to a political rally in Haryana's Sonepat. The baby, who was born two days ago with a health ailment, was referred to a hospital in Sonepat for treatment. 
After the child's health worsened owing to the delay, he was referred to PGI Rohtak by doctors at the Sonepat district hospital who said that the baby was brought to them in a critical condition. We referred him to the PGI after meting out basic treatment at the NICU, said a doctor familiar with the case. But the baby never made it there as the ambulance was stalled in a traffic jam caused by Haryana Congress chief Ashok Tanwar's cycle rally.
Members of the district hospital staff who were ferrying the child said that the cycle rally resulted in a massive traffic jam that lasted for more than 30 minutes. Workers of the Indian National Congress (INC) were dancing on the road and thereby blocking national highway 1 (NH-1) and causing a massive traffic jam, said one of the paramedics who were in the ambulance at the time. He further said that no effort was made by party workers to clear the traffic bottleneck or at least make way for the ambulance to pass.
However, Ashok Tanwar claims that rally was not to be blamed for the infant's demise. Speaking to India TV, the Congress leader claimed that the ambulance was stuck due to bad road conditions and not the rally. However he promised to help out the family through necessary means. 
In April this year, an ailing newborn child had died after an ambulance carrying him to the hospital got stuck in a traffic jam caused by protestors in Bihar during the Bharat Bandh. Born at the primary health centre in Mahnar, the baby was being ferried to the district headquarters hospital in Hajipur when the ambulance got stalled by a traffic jam for more than an hour at the Ambedkar Chowk in the Vaishali district.
Watch video: