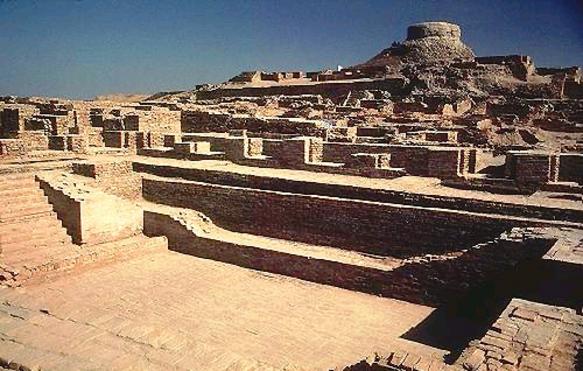 Kolkata: A group of scientists from the Indian Institute of Technology-Kharagpur and Archaeological Survey of India (ASI) has claimed that the Indus Valley Civilisation is at least 8,000 years old and not 5,500 years, said a media report today.
According to a Times of India Report, the research claims that the Indus Valley Civilisation existed well before the Egyptian (7000BC to 3000BC) and Mesopotamian (6500BC to 3100BC) civilisations. 
Moreover, the scientists have also found evidences of another civilisation that existed for about 1,000 years before this.   
As per the report, the research could lead to a major shift in the study of ancient civilisations. 
Meanwhile, the researchers also believe that the reason behind the end of the Indus Valley Civilisation was climate change. 
"We have recovered perhaps the oldest pottery from the civilization. We used a technique called 'optically stimulated luminescence' to date pottery shards of the Early Mature Harappan time to nearly 6,000 years ago and the cultural levels of pre-Harappan Hakra phase as far back as 8,000 years," said Anindya Sarkar, head of the department of geology and geophysics at IIT-Kgp.
The scientists involved in the research also believe that the civilisation covered a vast expanse of India and stretched to the banks of Saraswati or Ghaggar-Hakra river. However, they also said that the lineage of the civilisation has not been verified as what we know till date is based on British excavations. 
"At the excavation sites, we saw preservation of all cultural levels right from the pre-Indus Valley Civilization phase (9000-8000 BC) through what we have categorised as Early Harappan (8000-7000BC) to the Mature Harappan times," added Sarkar.
It is interesting to know that the discovery was accidental. The scientists were actually looking to trace the spread of the Indus Valley Civilisation to the unexplored sites of Bhiranna and Rakhigarrhi in Haryana and unknowingly ended up with the evidence.