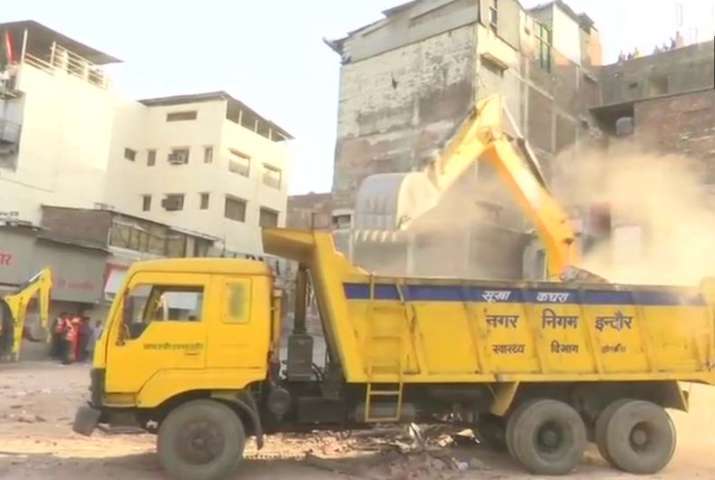 The death toll in the Indore building collapse rose to 11 by Sunday morning as rescue workers continue to clear the debris. Locals fear that a least 10 other person might be trapped underneath.
In an unfortunate incident, a four-storey building collapsed in Madhya Pradesh's Indore on Saturday night. The incident happened near Sarvate Bus Stand around 10 PM, throwing people into a panic.
The building housed MS Hotel, a lodge-cum-eatery, which was witnessing higher than usual footfall due to the weekend.
Early morning visuals from #Indore building collapse site, the incident has claimed 10 lives. #MadhyaPradesh pic.twitter.com/rFOLYGMADO

— ANI (@ANI) April 1, 2018
The reason for its sudden collapse is not clear, police said, adding that rescue work is underway.
Meanwhile, Chief Minister Shivraj Singh Chouhan, who is monitoring the rescue operations, expressed pain over the incident and loss of lives. The CM has announced compensation of Rs 2 lakh each, to the families of those who died, Rs 50,000 each, for those injured.
इंदौर के सरवटे बस स्टैंड के पास हुआ हादसा अत्यंत दुखद है। बचाव कार्य सहित पूरी स्थिति पर हमारी नजर है। ईश्वर से प्रार्थना है कि सभी सकुशल हों और घायल शीघ्र स्वस्थ हों।

— ShivrajSingh Chouhan (@ChouhanShivraj) March 31, 2018