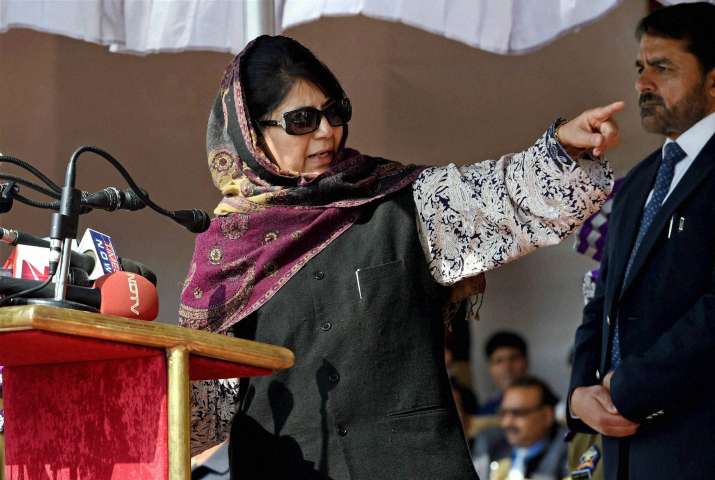 Jammu and Kashmir Chief Minister Mehbooba Mufti today said that the severe hostile ties between India and Pakistan have created a humanitarian crisis in Jammu and Kashmir.

 

"I am deeply pained over the fresh spate of civilian killings, including children and women, in border shelling and urge the political leadership in New Delhi and Islamabad to take effective and urgent measures to de-escalate the situation and bring an end to the miseries of the hapless people of Jammu and Kashmir who are caught in the deadly crossfire," Mehbooba said .

 

She said the unabated border shelling has seen a tragic humanitarian crisis unfolding in the region, especially in Jammu and Kashmir, where innocent civilians and their properties are being targeted.

 

"We in J-K yearn for peace as we have been suffering immensely because of the hostility and violence in the region and know very well its dangers and perilous consequences," she said and added that India and Pakistan must open the channels of communication, at the earliest, realizing the dangerous consequences of any escalation of ongoing confrontation along the borders.